Record Gambling Revenue in Macau for Month of December
Published on:
Jan/02/2013
(Reuters) - Macau, the world's largest casino market, raked in $38 billion (23.2 billion pounds) in annual gambling revenues in 2012 after monthly revenues for December hit a record, a signal of sustained strength in the only place in China where visitors are able to legally gamble in casinos.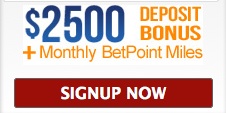 December's revenue growth of 19.6%, which came in ahead of forecasts of 16-18 percent, was boosted by stronger visitation numbers during the holiday season. The monthly figure of 28.25 billion patacas (2.1 billion pounds) was the strongest ever, according to data from the Macau government released on Wednesday.
Located on China's southern coast, Macau, a special administrative region like neighbouring Hong Kong, had seen gambling revenue growth fall sharply in 2012 due to lower spending by VIP customers who account for 70% of total revenues. Annual gambling revenue for 2012 rose 13.5% versus 2011 when revenues rose 42.2%.
Slower economic growth in China, tighter scrutiny of money transfers and moves to combat the country's entrenched corruption had dampened sentiment last year.
As a result, casino operators, including Las Vegas tycoons Sheldon Adelson and Steve Wynn, who own properties in Macau, saw earnings growth topple from 2011 due to subdued appetite from VIP Chinese gamblers and growing competition from Asian operators such as Galaxy Entertainment Group Ltd.
The stronger-than-expected monthly figure is positive for the market said analysts, but with no new supply set to open in Macau for the next two years, a new anti-smoking regulation that comes into effect in 2013 and tighter scrutiny over the VIP junket market, casino operators are in a more challenging position to boost revenues.
"For 2013 we are still not expecting it to be a fantastic year because the casino properties are already running at full capacity," said Aaron Fischer, head of Asia consumer and gaming research at brokerage CLSA Ltd in Hong Kong.
Higher spending by China's burgeoning middle class has been a key factor in propelling revenue gains in 2012, offsetting a slowdown in VIP growth. Whether volumes in the high end VIP market will stabilise and accelerate further on the back of stronger economic growth is an issue over which analysts remain cautious.
Estimates for 2013 gambling revenue growth range from 5-10% with the central government keen to maintain Macau's growth rate at a similar pace to the country's GDP rate, say industry executives.
Authorities are pushing to diversify the gambling-dependent hub with more leisure offerings in the hope of attracting a wider visitor base, including a wedding incentive scheme the Macau government launched in November that grants 300 patacas per local guest for their activities in Macau.
Analysts remain upbeat for Macau's outlook, citing an improving economy in China and infrastructure developments that will shorten the journey from the mainland to Macau.