Is PrizePicks Legal in New York?
Published on:
Jan/10/2023
PrizePicks is legal in New York.  It is considered a hybrid daily fantasy game similar to that of DraftKings and FanDuel.  It is NOT considered a sportsbook similar to those licensed and regulated in the state or those accessible but are operating offshore, the later of which are available to those 18 and up and allow bets on in-state schools but are browser-based (no apps).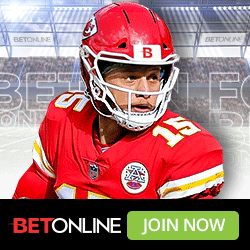 How the PrizePicks Model Works
PrizePicks sets an Over/Under on the number of points to be scored by a particular player in any given game. You will be required to select 2 to 5 players, similar to a parlay bet. There is a $5 minimum and between $100 and $400 maximum. If your predictions are correct, you win and get paid out.
PrizePicks is available for college sports, which was not always the case for daily fantasy sports products.
How a Typical Sportsbook Prop Model Works
You can bet on a particular player without the requirement to select others in order for your wager to win.  Let's take an example.   Your beloved New York Giants.  These were prop bets available for the Giants in their first playoff game in some time:
These are the Player to Score First Touchdown prop.  Again, you only need to bet one of these individuals, though parlays are also available for higher payouts.
Rot     Player to Score First Touchdown of the Game     Moneyline
101     Saquon Barkley (NYG)         +500
102     Daniel Jones (NYG)         +1200
103     Isaiah Hodgins (NYG)         +1200
104     Daniel Bellinger (NYG)         +1400
105     Richie James (NYG)         +1400
Here, Saquon Barkley is the favorite and listed at +500.  This means that a $10 bet pays out $50 while a $100 bet pays $500.
There is this one as well:
Rot     Player to Score Two or More Touchdowns in the Game     Moneyline
301     Saquon Barkley (NYG)         +375
302     Daniel Jones (NYG)         +1600
303     Isaiah Hodgins (NYG)         +1600
304     Daniel Bellinger (NYG)         +2000
305     Richie James (NYG)         +2000
306     Darius Slayton (NYG)         +2800
Here Barklay pays $37.50 on a $10 bet or $375 for every $100 bet.
Is PrizePicks Betting?
Well, they would say No.
They see themselves as a Daily Fantasy Sports product contest site that focuses exclusively on player performance.  And it is based exclusively on Overs and Unders.
But the differences are not great.  You are still betting against the house (not other individuals).  PrizePicks sets the odds.
Parlays are known for their massive risk vs. reward ratio.  You can bet a small amount for a lucrative payout that typically doesn't happen as the odds of three or more occurrence happening are usually not good.  Nevertheless, the parlay formula prevents individual from wagering too much money, kind of like lottery tickets.
Daily Fantasy Sports Products Once Frowned Upon in New York
It wasn't too long ago that former and disgraced NY Attorney General Eric T. Schneiderman announced that his office has reached separate $6 million settlements – for a total of $12 million in penalties and costs - with DraftKings and FanDuel, resolving lawsuits alleging false and deceptive advertising practices by the companies.   That happened in 2016.
Those agreements also require sweeping reforms to the companies' marketing, including clear disclosure of terms and conditions for marketing promotions, expected winnings, and expected performance in the online contests, as well as resources for players at risk for compulsive gaming disorders, including addiction.
Attorney General Schneiderman said, "Today's settlements make it clear that no company has a right to deceive New Yorkers for its own profit. DraftKings and FanDuel will now be required to operate with greater transparency and disclosure and to permanently end the misrepresentations they made to millions of consumers. These agreements will help ensure that both companies operate, honestly and lawfully in the future."  
Two of the issues of concern involved:
Misled casual and novice players about the substantial advantages of high-volume and professional players, which included using automated computer "scripts" and sophisticated statistical and game theory strategies;
Gave false and misleading statistics in marketing and advertising about the likelihood that players will win cash prizes and earn a positive return on their entry fees (in fact, most players lost money over time);
PrizePicks must operate within certain state constraints but the business is considered legal in New York State.
- Tyrone Black, Gambling911.com