Is PrizePicks Legal in Kentucky?
Published on:
Jan/06/2023
PrizePicks is legal in the great commonwealth of Kentucky.  Lawmakers here have just introduced a measure that would regulate sports betting in the state.  Presently, betting on sports for real money from Kentucky is only available with websites based outside of Kentucky as well as local bookies (unlicensed).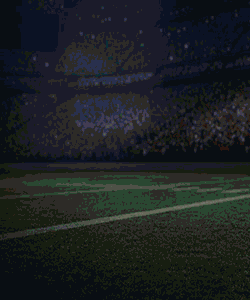 What is PrizePicks?
PrizePicks is a hybrid "daily fantasy sports" website that simply pits individuals against the numbers. Members predict more or less on between 2 and 6 player squares of their choice. The more correct picks, the more money they win! Payouts on PrizePicks can be as high as 25X! 
PrizePicks payouts go up to 10X for most sports. For NFL entries, payouts can reach as high as 15X.
PrizePicks paid out over $130 million in winning entries in 2021 alone. 
For those looking to place real money bets on games from the commonwealth of Kentucky, we recommend BetAdrian.
Will Real Money Sports Betting Be Legalized in Kentucky?
House Bill 106 was filed January 5, 2023 and was sponsored by Representatives Derrick Graham, Cherlynn Stevenson and Rachel Roberts. 
Retail and online/mobile sports betting for real money is part of HB106. Daily fantasy sports and online poker would also be regulated in Kentucky.
The tax rate imposed would be 9.75% at wagers placed at retail outlets and 14% online or via one's mobile device.
Efforts in previous years were met with resistance from Senate Floor Majority Leader Damon Thayer, a Republican.
Your Teams
Wildcats - In basketball, the Wildcats had odds of 15-1 to 30-1 to win the 2023 NCAA Men's College Basketball Championship.
In football, the Wildcats enjoyed a solid season.  With a loss to Iowa in their bowl game, Kentucky went 7-6 for the 2022 season.
That loss to the Hawkeyes was likely to leave a sour taste in mouths coming into the 2023 regular season as the Kentucky was shut out 21-0.  This was the Wildcats third loss in their final four games.
Quarterback Will Levis and running back Chris Rodriguez both opted out to prepare for the NFL draft. Coming into this bowl game, the Wildcats held a record four-bowl win streak.
Cardinals - The Cardinals finished their 2022 college football season with a 7-5 record and bowl game appearance.  They won their Fenway Bowl game against Cincinnati to conclude their 2022 play.
Typically among the college basketball favorites, the 2023 team looks to be among the worst in school history.  
- Mary Montgomery, Gambling911.com