Poker Players Alliance Lacks Standing to Defend Online Poker Rooms
Published on:
Jun/10/2009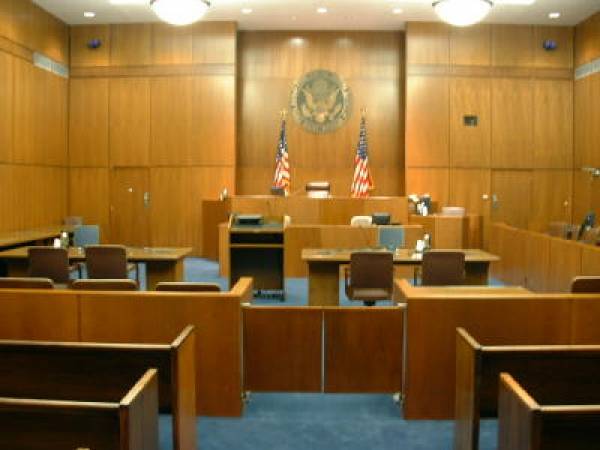 The million member plus Poker Players Alliance announced Tuesday its intention to "pursue every legal course available to ensure that poker players' funds are not seized and their right to play poker online is protected".
That response comes following news that the US Attorney out of New York State froze some $30 million of monies from the two largest online poker rooms, PokerStars and Full Tilt.
But the PPA itself would not be able to represent either room in a court of law should the US Government decide it wants to file criminal actions against either poker room entities.  The Poker Players Alliance lacks "standing" to do so.   Such action would need to be taken by the poker rooms themselves with the PPA acting as a consulting party.  
During a heated exchange last October when the commonwealth of Kentucky attempted to seize 141 online gambling domain names, the Poker Players Alliance was relegated to organizing a rally of three people outside the court room and issuing statements to local press. 
By contrast, the Interactive Media Entertainment & Gaming Association (iMEGA.org) won "standing" in a US court of law last year. Judge Mary L. Cooper, of the U.S. District Court for the District of New Jersey, issued that ruling, which allows iMEGA to represent its growing number of members within the online gambling community.  As a result, iMEGA was able to file and win an appeal in the state of Kentucky to prevent an impending seizure of domain names. 
"iMEGA is very pleased that the Court recognized our standing and the weaknesses in UIGEA" said Joe Brennan Jr., the chairman of iMEGA. "Judge Cooper found that banks, credit card companies and other payment system instruments are exempt from criminal sanctions under UIGEA, significantly undercutting UIGEA's enforcement mechanism. Her ruling echoes the growing consensus of opinion that UIGEA is a fundamentally flawed statute."
The US Government has argued that it has not pursued legal action against any of iMEGA's members to date.  That argument comes as a result of iMEGA's legal action against the US Justice Department filed last year.  And while iMEGA maintains absolute secrecy in regard to its members (a result of being granted "standing"), the assumption is that neither Full Tilt nor PokerStars are aligned with the Interactive Media Entertainment & Gaming Association based on the concept that Brennan, Jr.'s organization is yet to come to their defense. 
Earlier this year, the PPA declared in a statement that its biggest contributor was the Internet Gaming Council, for which both Poker Stars and Full Tilt Poker is believed to be partnered up with. 
John Pappas, President of the Poker Players Alliance, has already declared that "The funds belong to the alliance's members".
Alas, the IGC enjoys strong legal representation via Miami giant, Greenberg Traurig. The world's two largest online poker ventures would certainly have the best legal experts in their corner should the US Attorneys office decide it wants to press charges.  To date, that office has only issued warnings to banks in addition to freezing funds.  Nonetheless, the implication is there and has sent chills down the spines of the online poker playing community.  In a letter faxed to one Arizona bank, the US Attorney's office said that the funds in question are subject to seizure and forfeiture "because they constitute property involved in money laundering transactions and illegal gambling offenses."
The Poker Players Alliance would need to obtain "standing" in a US court of law before it can represent either of the two online poker giants.  And as we already learned with iMEGA, that process is quite daunting. 
It is widely believed that any legal actions pursued by the PPA or IGC will ultimately result in forcing operators of Full Tilt Poker and PokerStars to appear before the US Court in the Southern District of New York.  Herein lies the danger since nearly every online gambling operator lives in fear of prosecution once they step foot on US soil, and this fear is not exactly lost on the true owners of Full Tilt and PokerStars.  None of these individuals were willing to show up in Kentucky to win back their domain names, as was initially required by a Circuit judge in the commonwealth. 
The US Attorneys office out of New York understands this fear all too well.  Actions taken by the office have already resulted in plea bargains and millions of dollars in forfeitures.  The world's 4th largest online poker room network, PartyGaming, recently settled with that office as did one of the company's founders, Anurag Dikshit.  As part of Dikshit's plea, he will pay a fine of $30 million and quite possibly serve some jail time.   Likewise, the US Attorney froze funds of the online poker rooms to coincide with the 2009 World Series of Poker.  This is common practice in the world of sports betting when local law enforcement agencies traditionally raid betting outfits on days of highly publicized sporting events such as the Super Bowl. 
Gambling911.com, which first broke the story of the US Attorneys seizure of funds last Friday, will continue to monitor this story closely. 
Christopher Costigan, Gambling911.com Publisher