Packer 50 Percent Owned Betfair Signs Australian Super Rugby
Published on:
Mar/07/2011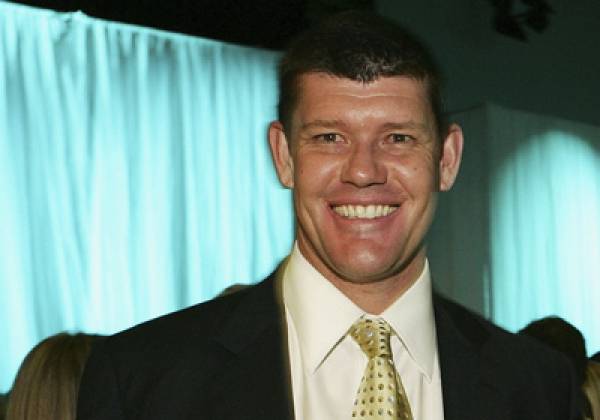 James Packer 50 percent owned betting exchange Betfair, has signed up to sponsor Super Rugby in Australia for the next 2 years. The biz deal took affect last weekend and includes in-stadium advertising, grass signage at the five Australian Super Rugby grounds and advertising across Super Rugby's digital platform. Betfair spokesperson Hugh Taggart said the sponsorship does not cover grounds in New Zealand and South Africa. "But the addition of a new franchise and the change to tournament fixtures means there are more local 'derbies' and subsequently bigger Australian audiences both at ground and through television coverage," he said. Taggart declined to comment on the value of the sponsorship but said: "Suffice to say we believe it represents good value. Super Rugby remains a pretty clear sponsorship space while League is cluttered with corporate bookmakers. The deal should give us excellent exposure to a growing audience." Betfair has been one of the Australian Rugby Union's approved betting operators since 2008, but the deal marks the company's first major move into rugby. Betfair recently ran a major marketing campaign during the 2010/2011 Ashes cricket series. "It's Betfair's first foray into rugby union and this new partnership will help broaden our awareness nationally, but crucially in the key NSW and QLD markets,"  Andrew Twaits, Betfair's chief executive officer, said in a statement.
Sin City Sydney's Star City Gets Food, Fashion And Imagine Makeover...
Fancy a bit of duck lamb or money brains? Look no further than the restaurants and eateries at Tabcorp owned Star City. It's no surprise that the Chinese - Aussies are big frequenters (and gamblers) at the casino, so enter the dragon so to speak - the Golden Century would love to host you, casino whale, dolphin or otherwise! Yep, everyday punters are welcome too, and the chefs are understood to be world class too. This is towards 5 star, and you don't even have to like gambling to enjoy the cuisine. The largely American directors at Star City are positive they are starting to bridge the gap between themselves at Crown Casino in Melbourne, both in numbers, imagine and positive headlines, but we will judge them when the next financial reports come out, and no, we haven't purchased Tabcorp shares yet either. Spies tell us to be watching out for big name fashion labels, plus the A-list celeb crown too. Star City MD Sid Vaikunta thinks things are on track for Star to be thought as a total entertainment destination, not just a place to try lady luck. We also learn that a 5-star boutique hotel is in the works, 16-room spa;, events - entertainment centre, a few dozen restaurants, drinking bars aka "watering holes", coffee shops, nightclub, and who can forget the new slots and tables and cafes, and upgraded entertainment and gaming facilities. The revamp is on track to be completed by December. Won't be long now punters. Chief executive of casinos, Larry Mullin, advised there was already strong interest in the redevelopment both in Australia and abroad. He smells whales and dolphin (but not on the menu), just the style of gamblers and hot shot traveller who is prepared to pay for the best. Everyday punters are also very welcome, so get yourself there, then check out Crown Casino in Melbourne, maybe a few other gambling dens, and tell us your findings.
Crown Casino Welcomes Hugh Jackman: Aussie 'This Is Your Life'...
Australian actor and performer, Hugh Jackman, is quite a fan of James Packer's Crown Casino in Melbourne. He likes 'This Is Your Life' too, which just happens to take place there these days. We learned that he surprised his wife on Australian TV for 'This Is Your Life'...and went on to reveal she turned down a date with Mick Jagger of The Rolling Stones so she could get cosy with the 'Our Hugh', star of 'Wolverine'. He chatted about how he and Deborra-Lee Furness met as co-stars on the Aussie mini series Corelli in 1995 for the Network Nine show. Jackman, 42, kept the secret well guarded until he and his wife Deborra-Lee Furness, 55, had journeyed to Melbourne ahead of his appearance on Oprah Winfrey's show in December. He said 'It was great to meet and work with her. She was famous and had been in America and it was my first role. I got into a car and she was going to drive. But she took off her sunglasses and seatbelt, jumped up on the seat and said, "Hi, I'm Deborra-Lee". I was very impressed. I thought, "I like this woman". He said he didn't talk to her because he fancied her, but later invited her to a dinner party because he wanted to speak to her. At the dinner party Deborra-Lee's mobile rang and it turned out to be a girlfriend saying she was with Mick Jagger and they were in a car out front. Hugh said: "I'm a huge Rolling Stones fan, so I thought she would have to go. But then she said to her friend, You tell Mick Jagger, I'm having dinner with Hugh Jackman. We got together soon afterwards.". Jackman and his wife are not big gamblers, but understand its all an entertainment experience.  Jackman features in the Marvel slot games, Wolverine and X-Man, which strangely are not as popular as Thor, Spider-Man and The Incredible Hulk, which are found at PartyGaming's PartyCasino http://www.partycasino.com/index.htm?wm=3221754  and a few others, as you can see when browsing thru the Media Man website portal. Celebrities and gaming continue to mix, online and at events.
Aussie NRL Players Sick Of Mongrel "Fans" Who Hassle Them When They Relax In Public...
Their stance comes after Wests Tigers superstar Benji Marshall was allegedly racially abused by a reveller at The Rocks on Saturday morning. An incensed Marshall punched the man and has been charged by police. "This is unfortunate all-round," Wests Tigers chief executive Stephen Humphreys said. "It is a sad state of affairs when anyone with a profile can't go out without being repeatedly targeted and tormented. "Benji is shaken by this. He is disappointed with it all." Players claim it is only a minority that attack them. Leading player manager Steve Gillis described this minority as "yobbos". "The players have to be street smart," Gillis said. "They carry profiles and must be able to manage that or they run the risk of running into some hiccups when they're out, especially late at night. "There is a skill to avoid confrontation but there are people out there who, when intoxicated, can make life extremely difficult. They are yobbos, people who when intoxicated cross the boundaries. It's sad. "There is a fear that players may, in the end, say sorry and not sign an autograph or pose for a photo. "They could end up saying, 'I'm sorry, I can't help you, you'll have to leave me alone'." Marshall's teammate Chris Lawrence said most fans were polite and considerate. "It's only the minority," Lawrence said. "Most people when you go out just want a chat and to wish you well for the season or the next game. "We enjoy that. It's the minority who want to pick a fight or prove something to their mates and do something in front of their mates. "That's when things don't turn out the best. "It becomes hard because Benji has such a high profile. But all the boys are behind Benji and we will support him." RLPA chief executive David Garnsey also questioned the antics of drunken fans who annoy high-profile footballers. "What kind of a society do we live in when someone like Benji Marshall can't walk down the street and buy some food," Garnsey said. "He didn't deserve it. "I would hate to think that one day we might have to incubate the players or have no-go zones. I'm fed-up with it. "These people may not even be rugby league fans. And if they are, they are the fans we don't want in the game. "It would be terrible if the players had their freedom curtailed. And I would hate to have restrictions put on them."
Aussie Anti Poker MP Promises To Further Probe Online Gambling Landscape...
The so called "Independent" MP Andrew Wilkie is ramping up his eagle eye on online gambling, telling numerous Australian press here is strong evidence it is a significant problem and only likely to worsen. Wilkie will request the parliamentary committee to reform the "Wild West" industry, according to the report, after Australians dropped around $1 billion in online gambling last year. While betting on sports and horse racing is legal in Australia, several other online gaming websites and web portals exist, despite some being illegal. People who play the online games are not breaking the law, according to Fairfax Media, a situation Wilkie desires to reverse. "We need to get in here and nip it in the bud, and avoid getting into the situation we have with poker machines, where it's so big and entrenched," Wilkie said. Fairfax Media and competitor, News Limited, already carry a number of wagering options on their website network, mixing in news, pr, sports betting and games (play for free or play for money), a formula other media companies such as Media Man have also followed with significant success. 
A Media Man spokesperson said "Offering a wide array of promotions, brands, content, even games, is a popular formula for many Australian media companies in the current landscape. Fairfax Media, News Limited, as well as our Australian and international arm, also offer a range of games, some of which can be played for free or for money. News Limited, Fairfax, nor ourselves, are casinos or sports betting agencies, but we can offer the reader access via b2b agreements. Many legal eagles in Australia believe that Australian laws pertaining to the internet, b2b, affiliates, content sharing and the like are not up to speed with the rest of the world. We believe that the Liberal Party is better equipped to embrace b2b commerce better than the Australian Labour party, but it would be great to see us proved wrong. News Limited, Fairfax Media and Media Man cover over a dozen different business sectors, and gaming, igaming and sports betting are just a couple of them. Betting enjoys a cross over with sport, and gaming also enjoys a cross over with movies themes, be it Marvel Entertainment or Paramount Pictures branded games. Poker is also popular, with big brands such as PartyGaming offering satellites on a yearly basis to the world famous Aussie Millions conducted at James Packer's Crown Casino. iGaming is a big part of the future of b2b commerce this year, and will continue to be. Legal eagles will be busy as the battle for hearts and minds continues, and that's no bluff".
Australia's Aristocrat Technologies Let's Loose Tarzan Lord Of The Jungle Slot In California; PartyCasino Online Players Play Tarzan Online...
Aristocrat Technologies' Tarzan Lord of the Jungle  slot game made its world premiere debut Thursday at Thunder Valley Casino Resort in California. "Our guests have asked for more games and we're making it happen by offering our guests the chance to be the first to play Aristocrat Technologies' new video slot game." said C.J. Graham, general manager of Thunder Valley Resort. "Lord of the Jungle" brings the myth and fantasy of the famous tale to life with dazzling graphics, stereo sound, seven high-hit frequency bonus features and a four-level progressive with a giant top jackpot of $250,000! It is a 30 line, 20 credit ante bet game with a 50-credit minimum bet and a 150-credit maximum bet. The big screen style action stretches top to bottom on Aristocrat's VERVEhd monitor, which showcases high def (1920x1080) graphics, 3D panoramic digital audio and player-adjustable sound. The action extends right to players' fingertips. "Tarzan" has four progressive jackpots that include Mini, starting at $10; Minor, starting at $30; Major, starting at $500; and Grand, starting at $250,000. Tarzan Lord of the Jungle's exciting bonus features include: Tarzan, Stampede, Kerchak Free Games, Monkey, and Progressive Wheel. Online casino fans can play 'Tarzan' at PartyGaming's PartyCasino  http://www.partycasino.com/index.htm?wm=3221754  as well as a wide range of other Hollywood branded slot games. You Jane, me Tarzan. Want to play with my rope? Just kidding maties.
Australian Rock Legend Rick Springfield To Play FireLake Grand Casino, Oklahoma - 26th March
Aussie music legend Rick Springfield will playing at FireLake Grand Casino on Saturday, March 26th. He's got 17 Top 40 hits, sold out concert tours across the globe and more. Rick Springfield has had a full life. Growing up as the son of arm dad, his family shifted many times to bases in Australia and Great Britain. He discovered that piano at age 9, then the guitar at 13, the voice followed, as did the success. Springfield's music career kicked off when he dropped out of school and joined the Rock House as a singer and guitarist. After a name change to MPD, Ltd, the band toured Vietnam entertaining the troops. When he returned to Australia, he formed a band and later joined Zoot which became a popular Australian band. After Zoot folded, Rick started a solo career and recorded 'Speak to the Sky' which went to #1 in Australia. He moved to the USA and got things to the next level. Springfield signed with Capitol Records and got some TV time, including with American Bandstand. The teen girls loved him, but the dollars didn't always follow the love. TV's General Hospital soap gave him some financial stability where he played Dr. Noah Drake. It was around this time Springfield recorded "Jessie's Girl" and it got to #1 spot on the Billboard. If you have a chance to enjoy Rick's gift at the casino, we recommend you take it. Entertainment industry commentators say Rick is truly one of the greats. Rick got his fair share of luck over the years, so might you, if you get to FireLake on the 26th.
*Greg Tingle is a special contributor for Gambling911
*Media Man http://www.mediamanint.com is primarily a media, publicity and internet portal development company. Gaming is just one of a dozen sectors covered