PA Legalizes Poker, Blackjack at Slots Casinos
Published on:
Jan/07/2010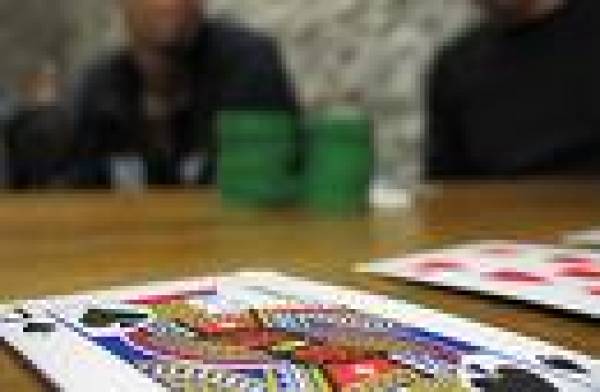 (Associated Press) - Pennsylvania legalized poker, blackjack and other table games at slots casinos Thursday, upping the ante in the increasingly fierce competition among states for gamblers' money.
Pennsylvania Gov. Ed Rendell speaks during a news conference at the Capitol in Harrisburg, Pa., Thursday, Jan. 7, 2010. Rendell has signed a bill in private legalizing table games at the state's slots casinos.
Gov. Ed Rendell, whose signature was the last step in the protracted process of passing the law, said he had misgivings about expanded gambling, partly because not all of the 14 casinos authorized by the 2004 law that legalized slot machine gambling are up and running.
He described the bill as "laden with WAMs and pork," a reference to the "walking-around money" grants that lawmakers direct toward favored projects.
"That's not a good way to run a railroad," Rendell said.
It may be more than six months before the first cards are dealt, but millions in license fees are expected to begin pouring into the state treasury much sooner.
The table games bill was a critical component of the October deal that ended Pennsylvania's 101-day budget stalemate, and came about largely because other means of raising tax revenues proved politically unpalatable.
The new law is the latest attempt by recession-slammed state governments to fill budgetary holes with gambling revenue.
Indiana is considering allowing riverboat casinos on Lake Michigan and the Ohio River. In November, Ohio voters passed a ballot measure to put casinos in four cities. Kentucky's governor wants slots or table games at racetracks and Chicago plans a new casino.
Closer to Pennsylvania, Delaware recently began allowing parlay betting on sports at its racetrack casinos, and a new report says it may have to add two casinos to keep pace with neighboring states.
Last month, voters approved table games for a horse track in Charles Town, W.Va.
And Maryland voters have approved up to 15,000 slot machines in five areas, although progress on implementing gambling there has so far been slow.
"I see it as a border war more than a national picture," said University of Nevada-Las Vegas professor Bill Thompson, an expert on the gambling industry. "It is the gambling war of today - three years from now it might be something else."
The larger Pennsylvania casinos will qualify for up to 250 tables, while the two smaller resorts casinos will be limited to 50. A third resort can be added in 2017.
"I don't know that it's keeping up with the Joneses, but it's important to have choices," said Rep. Dante Santoni of Berks County, the Democrats' leading slots supporter in the state House. "If you look at the demographics of people who play table games, it's a little bit different than those who play slots."
Doug Harbach, a spokesman for the Pennsylvania Gaming Control Board, said casino companies will likely expand their non-gambling offerings - hotels, restaurants and entertainment - to capitalize on the additional foot traffic that table games will attract.
"Pennsylvania's going to keep a significant amount of revenue in the state that was escaping," he said.
The table-game tax rate will be 16 percent of gross revenue, with 2 percentage points going to local counties and municipalities, and the overall rate will fall to 14 percent after two years. The licensing fee will be $16.5 million for the larger casinos and $7.5 million for the resorts, a figure that will increase after June 1.
Rendell said that even with the influx of gambling money, additional cuts to programs and the state work force remain a possibility for the current fiscal year, which ends June 30.