Gambling911.com has been visiting the two online gambling website big dogs of Panama City, Panama this weekend, Legends Sports (office pictured) and BetOnline.com.  Both companies have been enjoying huge success over the past 6 months in the wake of "Black Friday" whereby three of the biggest online poker rooms were forced out of the US market and competing businesses followed.   Legends and BetOnline have both taken full advantage.
"Our (new customer) conversion rate online used to be among the worst in the industry, now it is one of the best," admitted Legends.com's CEO and Founder, who like many in the sector wishes to maintain a low profile and not use his real name. 
The US Government has cracked down hard on Internet gambling sites.
The sagging economy has had its negative affect on Legends, which has witnessed a 30 percent drop in betting volume.  That said, the number of bettors has increased.
"We have grown the most recently even with the bad economy."
Legends has 7500 active customers, mostly obtained through word of mouth since the company engages in little marketing.
BetOnline.com is quite the opposite.  They market just about everywhere and they have seen a 1000 percent increase in business over the past 12 months, most of which has come since April 15.  In the case of BOL, customer counts, number of bets and volume have all increased as a matter of the company simply filling a void left by competitors like BetUS.com who have essentially exited the US market. 
The VIP room for guests of Legends Sports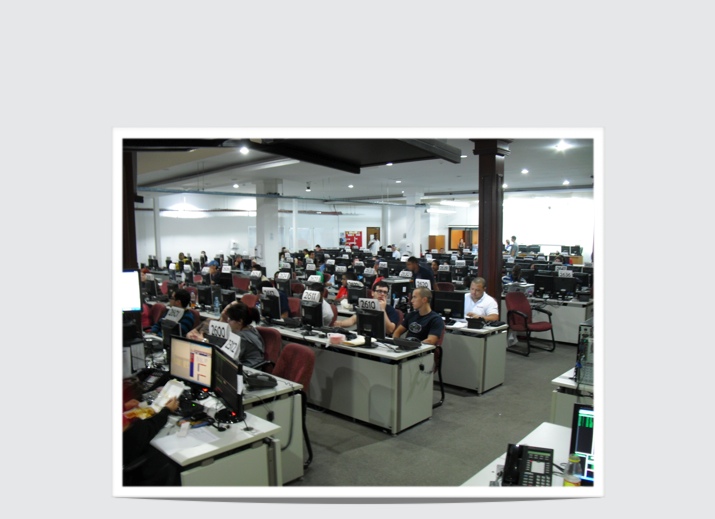 BetOnline.com wagering center

Analysts within the company believe they have gone from somewhere around number 14 in the Internet sports betting sector last year to become the 4th largest in terms of overall traffic.  And even internationally, BetOnline.com is starting to leave its mark.
"Pinnacle Sports is our competition on a worldwide scope," a BetOnline.com executive informed Gambling911.com.
Watch for more news on both these fine businesses upcoming as we depart Panama City on Monday.
- Chris Costigan, Gambling911.com Publisher