Online Poker Bill Passes in Delaware Senate
Published on:
Jun/27/2012
Amendments attached to a bill that would expand gambling in the state of Delaware while offering online poker for residents of that state have been stricken.  The measure itself passed and is widely expected to be signed into law by Governor Markell shortly as his administration is heavily backing said legislation.  The Senate passed this bill by a vote of 14-6-1.  The bill was passed without amendments.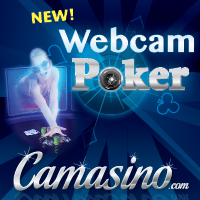 Voting was as follows regarding the amendments: 
Jun 27, 2012 - Amendment SA 2 - Stricken
Jun 27, 2012 - Amendment SA 1 - Defeated by Senate. Votes: Defeated 6 YES 14 NO 1 NOT VOTING 0 ABSENT 0 VACANT
Jun 27, 2012 - Amendment SA 1 defeated
Jun 26, 2012 - Amendment SA 2 - Introduced and Placed With the Bill in Senate
The Delaware Gaming Competitiveness Act of 2012 improves the ability of the Delaware Lottery and Delaware's video lottery agents to offer services to lottery players in an increasingly competitive marketplace.  Amendments were being added to appease the harness racing industry. 
This legislation also opens the door for state compacts, however, online gambling will only be permitted within Delaware's borders (intrastate) at the onset, assuming the bill is signed into law.  Again, this is highly anticipated to occur. 
- Chris Costigan, Gamblng911.com Publisher