Online Gambling Software Pioneer Facing Prison Time
Published on:
Jan/03/2013
An Arizona-based Internet gambling software pioneer, Robert (Bob) Stuart, has been charged with promoting gambling in New York because authorities claim the software in question was used by other individuals for "illegal" purposes.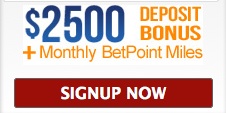 This is the first case of its kind and Kim Zetter of Wired.com published a "must read" piece on Stewart's plight Thursday. 
Anyone involved in online gambling today may not fully realize Stuart's prominence in the industry.  His was considered among the very first "successful" software platforms used by Web gaming companies back in the late 1990's, well before the emergence of today's Internet poker rooms.  The launching site was Olympic Sports (better known today as TheGreek.com).  A number of online sportsbooks went on to use Stuart's Extension Software and continue to do so to this day. 
New York authorities say that about $2.3 million that Robert Stuart and his company received in cash and money orders for licensing his software constitutes direct proceeds of illegal, U.S.-based bookmaking operations, Zetter writes. 
Stuart and his wife, also charged, insist they only sell the product to those bookmakers residing outside the United States. 
 "It's overreaching where they're going after a software developer who sells the software with a legal license, and yet we're still being prosecuted on how it's being used," Stuart says.
Although authorities have yet to advise Stuart as to who exactly he was aiding and abetting, they had initially asked him to hack into the software as a means of retrieving user names and passwords as part of a plea agreement.  The software developer initially accepted the plea then recanted, claiming he was uncomfortable with such a violation of privacy.   
A hearing is scheduled in New York on Jan. 8.
You can read more of Zetter's excellent piece here. 
- Chris Costigan, Gambling911.com Publisher