Online Gambling News: Lock Poker Extends 4K Bonus, Battle of Ronin Through July
Published on:
Jun/29/2012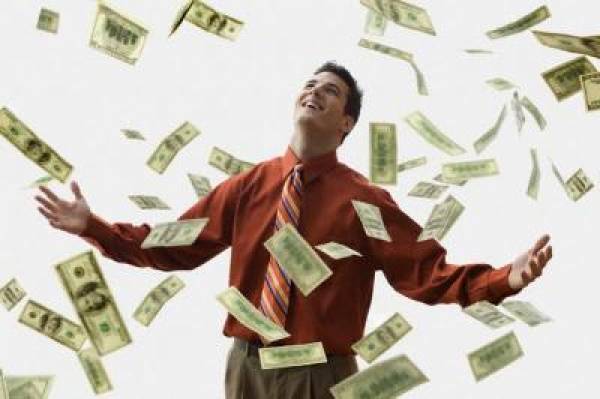 This is the latest gambling news as published June 29, 2012 during the 11 am EST hour that includes big news regarding Lock Poker's extension of its uber popular 200 percent signup bonus that pays up to US$4000 into the month of July (2012).  Please follow us on Twitter here for up-to-the-minute breaking news.
Additionally, The Battle of Ronin has also been extended. 
What exactly is The Battle of Ronin you ask?
Lock Poker will track your total number of VIP Points earned during the month. Every time you earn the required number of points for a level, you win a free cash reward, straight into your account. If you clear all the levels you could win over $45,000 straight into your account!
Lock Poker players absolutely LOVE this promo and have begged for it to return in July.  Those of us at Gambling911.com are thrilled to see the powers-that-be have granted their wish.  Learn more about the Battle of Ronin and receive up to US$4000 in FREE CASH here. 
Ladbrokes Investors Upset Over Share Price Drop
Ladbrokes this week issued a profits warning related to its online division that has investors fuming.    Ladbrokes share price dropped 12 percent yesterday on the news.
And to think, just last year the digital division accounted for about 29pc of group operating profits.  This year, the company warns that profits will be half of the £31m delivered last year.
Ladbrokes CEO Richard Glynn admitted to "being knocked sideways" by the company's digital performance.  The Euro 2012 hasn't helped matters either, he acknowledged, with all the favorites advancing.
"We don't think this performance is anything other than a bit disappointing," he said.
"We will recover it, we are absolutely on the right track. It's going to be a deferral but certainly not a derailment."
Were European "Business Conditions" Really to Blame in Shuffle Master, Ongame Split
Shuffle Master abruptly pulled its planned acquisition of online poker network Ongame this past week, citing deteriorating "business conditions" in Europe.
That might not be the real reason, however. 
Interactive Media Entertainment and Gaming Association Chairman Joe Brennan appeared taken aback by the decision in an interview with PocketFive.com:  
"I can't say I'm surprised the deal fell apart, but I am surprised at the reason they're giving. They knew that some of the Ongame activity was in gray markets, but the question I've always had is, given that and Ongame's history in the U.S. prior to 2006, the way they structured the deal didn't seem to be consistent with what the precedent is in Nevada for 'tainted' assets."

Brennan elaborated, "One of the requirements is that a 'suitable' entity has to buy out the 'tainted' assets for cash. When you look at the way the Shuffle Master deal was structured, it was a large amount of money up front with additional earnings over a few years. That's what I thought had the potential to blow the deal up."
- Gilbert Horowitz, Gambling911.com