Ongame Sale Unlikely to be Finalised by Year's End
Published on:
Dec/13/2011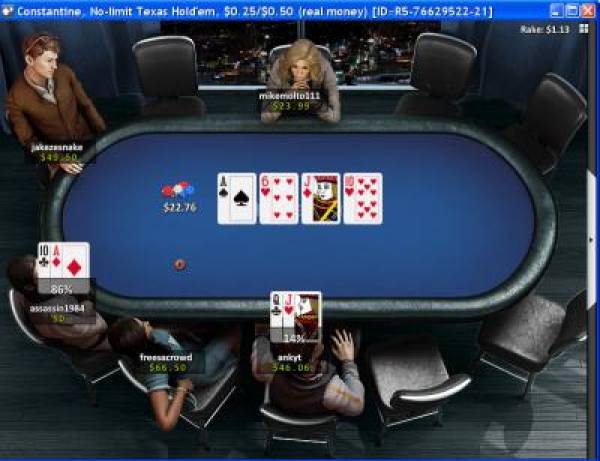 LONDON (SHARECAST) – Online gaming company Bwin.Party Digital Entertainment has reported a 'solid' performance since September, with its core margin for the full year set to be between 22% and 24%.
However, investors were disappointed by news that the sale of Ongame B2B is unlikely to be finalised before the end of the year despite being at an "advanced stage".
The firm said revenue performance since the end of September has been in-line with management's expectations and it remains on-track to deliver around €40m of annualised synergies in 2012 and €65m in 2013.
The group anticipates that its licence applications for Spain will be approved and issued ahead of the market opening in 2012, with those for Denmark shortly after.
German province Schleswig-Holstein has stated its intention to press ahead with its law to regulate and license all forms of online gaming with a 20% tax on gross gaming revenue, a move which has already been approved by the European Commission.
"Whilst we hope that the other 15 Länder will revise their proposal, they may choose to press ahead with it in its current form, one that we believe fails to comply with EU law or meet the requirements set out by the Court of Justice of the European Union," the group said in a statement
"Whilst we welcome the move to regulate the online gaming market in Germany, this must be in a consistent and coherent manner in-line with EU law that also enables licensed operators to compete effectively with black market operators. Any other approach, if sustained, will create a commercially unviable market and result in consumers being driven outside the regulated framework."
The firm also said it remains optimistic that online poker regulation will "take a step forward in 2012"