Nikolay Davydenko Upset Loss Conjures Up Memories of Gambling Scandal
Published on:
Sep/03/2008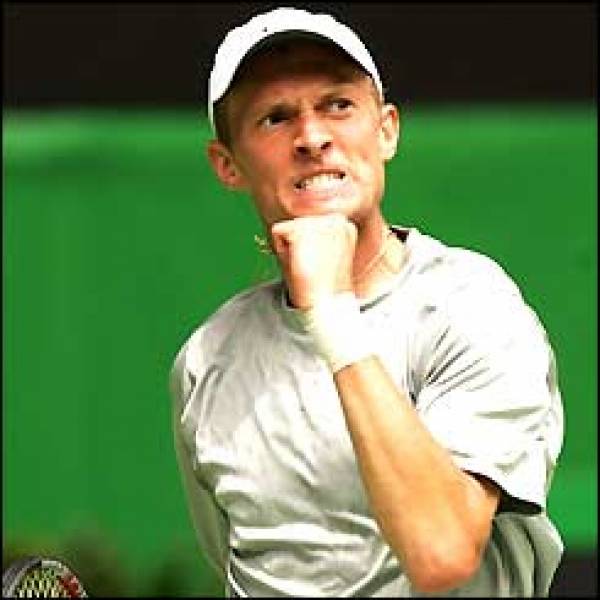 Gilles Muller upset Nikolay Davydenko during play at the US Open Tuesday. It wasn't just any old upset, however. Muller was ranked 130th and playing again a guy who was embroiled in a gambling scandal just one year previous.
"I can beat everyone and I can lose to everyone," the fifth-seeded Russian said, without a hint of anger or agitation. "Normally I have a chance to win, but I didn't."
"What can I say?" he said. "Not a thing about (the) investigation or something else."
Muller won 6-4, 4-6, 6-3, 7-6 (10) in the fourth round, adding to Davydenko's tough year on and off the court.

The ATP is currently investigating Davydenko's match against Martin Vassallo Arguello in Sopot on 2nd of August 2007, after several large bets were placed at an online British gambling company, Betfair, in Arguello's favor after Davydenko had won the first set 6-2. Davydenko withdrew from the match during the third set with a foot injury
Although Davydenko had suffered three first-round defeats in his last three tournaments, was injured in an earlier-round match, and showed signs of injury in the second set, it did not make sense to Betfair that such a heavy betting volume would go in Arguello's direction at that point of time in the match. Per its agreement with the ATP, Betfair notified the Tour. It has since been revealed that nine people based in Russia had bet US$1.5m on Davydenko losing while two unknown people would gain US$6m from the loss. Due to the irregularities, however, the bet was voided.
Further controversy surrounded Davydenko at the St. Petersburg Open in October. During his 1-6, 7-5, 6-1 defeat by Marin Cilic he was given a code violation by umpire Jean-Philippe Dercq for not giving his best effort. He was later fined $2000 (£987) by the governing body of men's Tennis, the ATP, but the fine was rescinded upon appeal. The following week, he lost 6-2, 6-2 to Marcos Baghdatis at the Paris Masters. This generated some controversy, as Davydenko was cautioned by the umpire to do his best during the match.
Gilles Müller is a 25-year old professional male tennis player from Luxembourg. He was a U.S. Open junior champion and is one of the all time most successful players of his small country. He was born and raised and currently resides in Schifflange.