New York Charges China Town Gang With Extortion
Published on:
Oct/22/2008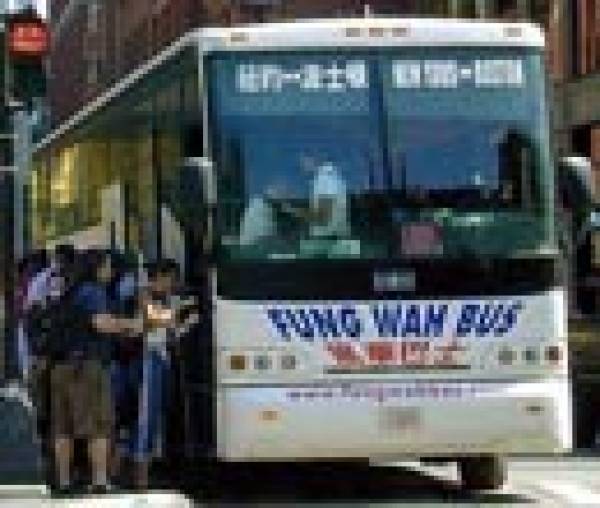 (Associated Press) - Prosecutors on Wednesday charged 13 members of a Chinatown gang with operating like an organized crime family, accusing them of bullying bus and van companies for a share of ownership and a cut of profits.
The government said the gang - dubbed the Banya organization for a village in the Fuchow region of China where many of them lived - should be forced to give up at least $10 million in illegal proceeds from revenue generated through extortion, kidnapping, assault, drug sales and the operation of illegal gambling businesses.
According to an indictment filed in U.S. District Court in Manhattan, gang members with nicknames like "Vegetable Duck," "Big Flower" and "Fatty" used extortion to force the operators of at least two interstate bus companies to let them have a slice of their businesses.
Neither of the companies was identified in court papers.
Ten defendants were arrested early Wednesday in nightclubs and in a series of car stops in Queens, prosecutors said. One was arrested in Coral Springs, Fla., and two were still at large. The gang was based in Chinatown and in the Flushing section of Queens.
Since the late 1990s, more than a dozen no-frills bus companies have provided service between Chinatown and major East Coast cities such as Boston, Philadelphia and Washington for as little as $10 each way.
The companies, particularly popular among students and immigrants seeking to visit relatives, keep costs low by picking up passengers at designated locations along the street and by paying for virtually no advertising. Their buses are frequently sold out.
The case was not the first time federal prosecutors have used racketeering laws to go after gangs based in Chinatown.
In 1996, prosecutors announced the arrest of 35 gang members on charges of extorting thousands of dollars from families of new immigrants. At the time the U.S. attorney said the government was "on the verge of finally cleaning Chinatown from the grip of the violence and lawlessness that has plagued it for decades."
The defendants were scheduled to make an initial appearance in court on Wednesday.