New Jersey Senate Approves Sports Betting Resolution
Published on:
Feb/23/2010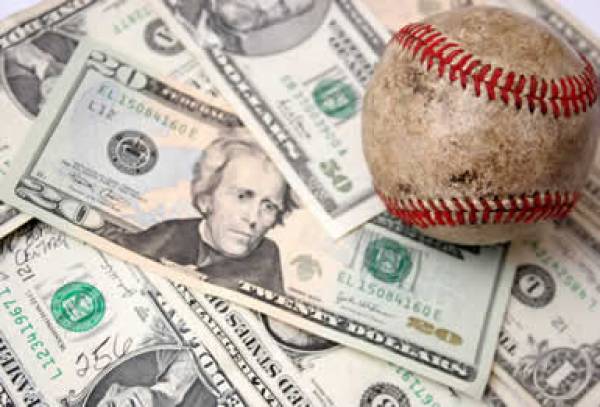 Senator Raymond J. Lesniak, D-Union, a leading voice in the State Legislature who is pursuing a legal challenge to the federal sports wagering ban as unconstitutional, issued the following statement after the Senate approved a resolution, SR19, through a voice vote, to allow the Senate President to join in that legal challenge:

     
"In 1992, PASPA, the Professional and Amateur Sports Protection Act, was signed into law. PASPA banned all sports betting except in the states of Nevada, which had all forms of sports betting, and Delaware, Oregon and Montana which had limited lottery forms of sports betting.

     
"PASPA gave New Jersey one year to legalize sports betting, through an amendment to its Constitution approved by the electorate at the ballot box in November of 1992. The New Jersey Senate voted twice to place such a Constitutional Amendment on the ballot, an effort I supported both times. The Assembly never posted it for a vote and New Jersey was denied an opportunity to boost tourism in Atlantic City and revenues for education, senior citizens and the handicapped, as those funds from casino gambling are dedicated in our Constitution.

     
"On March 23rd, I filed a lawsuit to declare PASPA unconstitutional. Since that lawsuit was filed, legislators in Missouri, Rhode Island, and Illinois have joined our effort and introduced resolutions for Congress to repeal the ban. The Iowa Senate has released from committee legislation to legalize sports betting once the federal ban is lifted. The Minnesota Legislature is also considering a measure to offer sports wagering games and licensed sports bookmaking once its legal.

     
"Delaware, supported by a $50,000 donation from its racinos, has filed suit to allow it to expand its limited sports betting authorized under PASPA. In four short months of operation, its limited form of sports betting has brought $4 million into its state treasury.

     
"Here's what's at stake for New Jersey: $650 million a year in gross sports wagering revenues, as estimated by LVSC, a division of Cantor Fitzgerald. Plus $60 million a year in state revenues.

     
"That's $650 million a year of gross profits for our casinos and racetracks, creating and keeping thousands of jobs and attracting tourism to Atlantic City and the Jersey Shore in Monmouth County.

     "What's at stake if the Senate doesn't join the lawsuit as a plaintiff is my ability to raise what some legal scholars believe to be the strongest argument against PASPA: the Tenth Amendment's States' Rights. Only a State has standing to raise this claim. That's why Governor Corzine filed a motion to intervene as a plaintiff. I have asked Governor Christie to substitute for Governor Corzine, but have not yet received a reply. The Court has given Governor Christie until March 12th to file his substitution.

     
"If you went to Atlantic City on Super Bowl Sunday, you would have seen a ghost town, while Las Vegas hotels were at 100% capacity. The same will hold true for March Madness and the Final Four. What's overlooked in this debate is the tourism attraction from soccer games. You won't be able to get a room in Atlantic City when Real Madrid plays Manchester United, and the World Cup will eclipse even March Madness as a tourist attraction.

     
"We dropped the ball when given a chance in 1992. Let's not fumble again."
=