New Jersey Ok's Plan for Mohegan Sun to Run Resorts Casino in Atlantic City
Published on:
Sep/15/2012
Absent from the Atlantic City casino market for more than 30 years, Native American tribes have recently turned a close eye on the seaside gambling resort, with two tribes taking very different paths.
On Friday, New Jersey regulators gave approval to the Mohegan Tribal Gaming Authority to run the day-to-day affairs of Resorts Casino Hotel and to buy 10 percent of the company. The decision came just two days after the Seminole Indians scrapped a plan to build a new "boutique" casino, citing the poor economy and cutthroat competition from gambling halls in neighboring states.
So which one is taking the right approach? They may both be.
The management deal for the Mohegans at Resorts gives the Connecticut-based tribe a cheap foothold in the nation's third-largest gambling market - not to mention a fantastic opportunity to cross-market their existing casinos in Connecticut and Pennsylvania - without having to spend the $1 billion to $2 billion a new casino would cost.
That reality was not lost on the Florida-based Seminoles, who had planned through their Hard Rock International business arm to build a new casino-hotel on the south end of the Boardwalk under a 2011 law allowing for construction of casinos with as few as 200 rooms. That's much fewer than the 500-room minimum in existing law and one-tenth of the 2,000 or so rooms that the newest and most successful casinos in Atlantic City offer.
Advertisement:  Play for Free or Fun at Lock Poker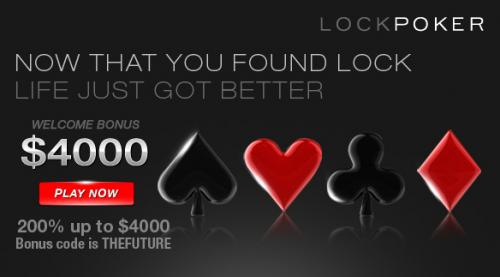 The Seminoles, who would have partnered with New York-based Och-Ziff Real Estate to build the casino, would have started at 208 rooms and eventually expanded to 850. The first phase of the project alone would have cost nearly a half-billion dollars. Although Hard Rock doesn't rule out doing something in Atlantic City in the future, that price proved too steep.
The Mohegans, on the other hand, stand to profit not only from their small ownership stake in Resorts and the ability to drive new business to their other casinos, but also to showcase their management ability to other casino companies that may want a helping hand.
Mitchell Etess, CEO of the Mohegan Tribal Authority, said last month that the Mohegans have wanted to enter the Atlantic City market for years but did not want to spend $1 billion or more to build a casino from scratch. This deal provides an affordable entry to the market, currently ranked third in the U.S. after Nevada and Pennsylvania.
He also said the tribe has no plans to eventually buy Resorts outright. But if it does a good job running it and restoring it to profitability, that could open the doors to other management jobs at non-Indian casinos.
"We're extremely happy to be involved in Atlantic City," said Gary Van Hettinga, president of Mohegan Gaming Advisors, who will oversee Resorts for the tribe. "We believe this city has a great future. We're looking forward to getting started and finishing what my good friend and mentor Dennis Gomes started - making Resorts a profitable business again."
The Mohegans' involvement intensified after the sudden death in February of Gomes, a co-owner of the casino and a legendary figure in the industry. He was known for outlandish promotions including pitting a live chicken against customers in games of tic-tac-toe and his efforts as a mob-busting casino regulator in Nevada were chronicled in the film "Casino."
Without Gomes and his decades of experience in the picture, Resorts' majority owner, New York real estate investor Morris Bailey, began looking for help in running Resorts. A deal with the Mohegans soon followed. Bailey will continue to own 90 percent of the business, although the Mohegans have the option to buy an additional 15 percent after two years.
The Mohegans will oversee a $35 million renovation and expansion of Resorts headed by the addition of a Jimmy Buffett-themed Margaritaville restaurant, bar and entertainment complex on the beach, which is expected to open Memorial Day weekend.
"This is a critical time in Atlantic City," said Matthew Levinson, chairman of the New Jersey Casino Control Commission, which approved the management agreement on Friday. "The state and the industry are focusing their efforts to transform the city into a well-rounded destination resort. With our approval of this agreement, Mohegan will be able to implement policies and practices that have helped to make its Connecticut casino one of the most successful ever. I want to see Mohegan bring that kind of success to Resorts."
The commission also determined that Mohegan Gaming Advisors will only need to obtain a casino service industry enterprise license, rather than a full-blown casino license. The service industry license is less expensive and is commonly held by vendors and manufacturers of slot machines, cards, dice and other similar equipment, Levinson said. But the background checks and investigations are virtually the same as those involved for a regular casino license, he added.