New Jersey Governor Chris Christie Veto of Internet Gambling in State is "Conditional": Still in Play
Published on:
Mar/03/2011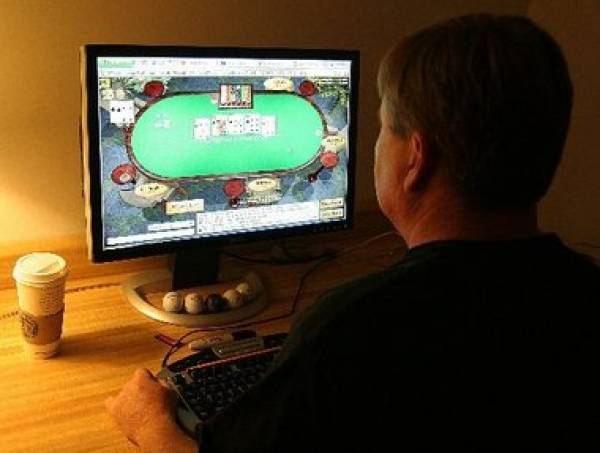 New Jersey Governor Chris Christie has not written off legalized Internet gambling in his state just yet.  With a rollercoaster ride of emotions being displayed in the Web gambling community throughout the day beginning with a press conference where Christie had not yet officially made a decision on a bill that would have made his state the first in the US to legalize online poker, the government website cleared up any misconceptions by 3 pm ET.
It's a conditional veto.
This means that the Governor objects to parts of the bill and proposes amendments that would make it acceptable.  Assuming the Legislature makes the necessary changes, the bill would go back to Christie's desk with a stronger likelihood of being signed off on.  A time frame was not immediately known however the bill remains on the table.
Christie's concerns stem from worries over Net gambling cropping up in state cafes and bars.  Sponsors of the bill believe they can address this issue with relative ease.
1/12/2010 Introduced in the Senate, Referred to Senate State Government, Wagering, Tourism & Historic Preservation Committee
6/3/2010 Reported from Senate Committee with Amendments, 2nd Reading
6/3/2010 Referred to Senate Budget and Appropriations Committee
11/15/2010 Reported from Senate Committee with Amendments, 2nd Reading
11/22/2010 Passed by the Senate (29-5)
11/22/2010 Received in the Assembly, Referred to Assembly Regulatory Oversight and Gaming Committee
12/9/2010 Reported out of Asm. Comm. with Amendments, and Referred to Assembly Budget Committee
12/13/2010 Reported out of Assembly Committee, 2nd Reading
1/10/2011 Substituted for A2570 (1R)
1/10/2011 Passed by the Assembly (63-11-3)
1/10/2011 Received in the Senate, 2nd Reading on Concurrence
1/10/2011 Passed Senate (Passed Both Houses) (35-2)
3/3/2011 Conditional Veto, Received in the Senate
"The reality is that Internet gaming is coming and we need to figure out a way to make it work to benefit Atlantic City casinos," said Assemblyman John Burzichelli (D-Salem). "I hope to work cooperatively on new legislation that ensures New Jersey remains competitive for years to come in all aspects of modern gaming."
Once a new vote takes place in the House on the bill with requested amendments, it is then returned to the Governor's desk where he will have 10 days to sign off on it. 
This appears to be the direction legislators are looking to take as opposed to an absolute override of the veto.
- Christopher Costigan, Gambling911.com Publisher