Mobster Whitey Bulger Claims He Was Given Government Immunity
Published on:
Nov/21/2012
BOSTON (Associated Press) — Prosecutors have asked a federal judge to force Boston mobster James "Whitey" Bulger to produce proof that he was awarded immunity by federal authorities before his June trial spirals into an "unduly elongated and unmanageable" mess.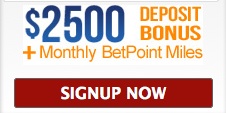 In documents filed Friday, prosecutors call Bulger's claim of immunity "frivolous" and "absurd."
Bulger is awaiting trial for his alleged role in 19 slayings.
Prosecutors say the 83-year-old Boston gangster's FBI file makes no mention of the deal Bulger intends to testify he struck with former U.S. Attorney Jeremiah O'Sullivan in the 1970s. They say Bulger hasn't even presented proof that he and O'Sullivan ever met.
The Boston Herald reports the filing was made in response to the defense team's earlier demand that the judge compel the government to turn over "all correspondence" between prosecutors and investigative agencies