Michael Phelps Might Need to Become a Poker Pro… Fast!
Published on:
Feb/08/2009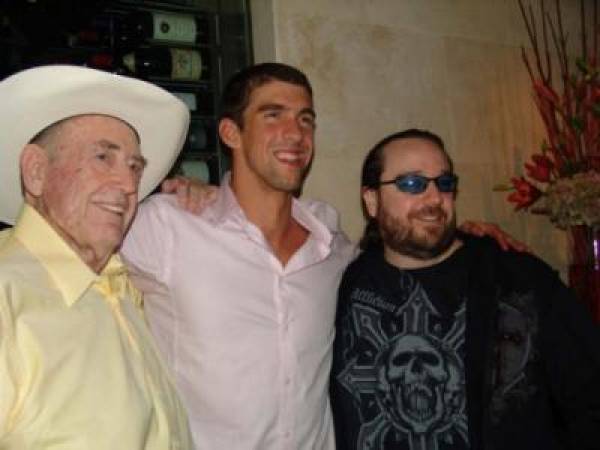 Olympic gold medalist swimmer, Michael Phelps, was dropped by one sponsor this past week following the fallout of his "marijuana" usage at a party this past fall.
Kellogg Co became the first major consumer firm to terminate an endorsement relationship with Michael Phelps. The world's largest cereal maker said on Thursday it would not extend a contract with Phelps, who won 8 gold medals at the Beijing Olympics last summer.  The company said the Phelps "bong incident" was inconsistent with its public image.
Phelps is estimated to have made over $5 million in endorsement deals with various enterprises like Kellogg, Speedo swimwear, Omega watches, Visa Inc, Subway sandwiches and Hilton Hotels Corp.
He may lose more endorsements, though the other companies haven't shown any inclinations towards doing so.  The Hilton Hotel group has as one of its heirs, Paris Hilton, who is hardly the pillar of decency herself.
That brings us to an interesting irony in that another of Conrad Hilton's grandchildren, the more "in control" Nicky Hilton, will occasionally play poker online with Mr. Doyle Brunson - the legend who has his own poker room - Doylesroom.com.
Last September, Gambling911.com reported on how Brunson was helping Phelps hone his poker skills, leading to speculation that the great Olympian could become the next celebrity endorsement deal for Doyles Room. 
"Combined with a Kellogg deal, the whole poker thing might not have gone over very well," explains Payton O'Brien, Senior Editor of Gambling911.com.  "Speedo swimwear, Hilton, not a problem."
But if he loses those deals, Phelps has a friend in Doyle Brunson, who two years ago helped make Pamela Anderson into an international poker star.
Phelps dabbled in poker while training for the Olympics and expressed a keen interest in meeting with the legend, Doyle Brunson. 
"I think a lot of people in the online poker community believe that Michael Phelps might enter into some type of agreement with DoylesRoom, even if it was to take part in charity poker tournaments both online and on location," said O'Brien.  "I think the chances are much greater now that this cloud hangs over Phelps head."
Playing online poker is only a Class C felony in one state - that being Washington State - with a prison term equivalent to that of a repeat drunk driving offender or a child molester. 
Christopher Costigan, Gambling911.com Publisher