Macau Crime Fed by China Currency Control, Laak Late to One Drop
Published on:
Jun/28/2013
These are the top gambling news stories here at Gambling911.com Friday June 28, 2013 (AM EDT). Follow us on Twitter here.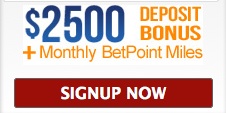 *Macau Money Laundering Fueled by China Currency Controls - China's currency controls create incentives for Chinese gamblers to launder their winnings through organised crime gangs in Macau, Nevada's state gaming regulator said on Thursday.
Testifying before a US congressional advisory panel investigating money laundering in Macau, A.G. Burnett, chairman of the Nevada State Gaming Control Board, said he regulates three US-owned casinos on the island, but he can only do so much.
"The risk, if I can speak frankly, is China's, and I know that they are trying to crack down on corruption and items that may bring disrepute to them," Burnett told the US-China Economic and Security Review Commission in Washington.
Currency controls "is one area that they could probably change that may reduce that risk," he said.
The former Portuguese colony overtook Las Vegas in 2007 to become the world's biggest gambling hub.
China forbids its citizens from taking more than 20,000 yuan ($3,150) out of the country - a limit that drives Chinese high rollers to seek illegal ways to move cash across the border to Macau, a semi-autonomous region of China since 1999.
"That limit is so small, and whenever you have currency restrictions like that, it's going to cause all sorts of distortions," I. Nelson Rose, an expert on gaming law at Wittier Law School in California, testified.
"They will find ways to get money out of China," he said.
*Poker Pro Phil Laak Late to $111,111 Buy-In One Drop – Poker pro Phil Laak arriving 30 minutes late to the second day of the $111,111 buy-in One Drop event cost him big time. 
"I did the math, and it probably cost me $13,000, from the amount of blinds I missed," Laak said. "The grind away of my stack felt like burning money.
 "The dealer…I know who it was, but I would never…the accountability is on me," Laak added. "But I asked this dealer when we started the next day and he said so confidently two o'clock. I know the onus is on me to check everything, but that's the mind of Phil. Sometimes I don't check things and wind up in bad spots like this. Accidents happen, though." (source: CardPlayer.com)
*Gambling Ship Ready to Sail to Bimini From Miami - Resorts World Bimini says its new Bimini SuperFast cruise ship will sail round-trip from Port Miami to the Bimini twice daily beginning soon, once the U.S. Coast Guard gives it the green light.
"It's something different," said Dena Libowitz, president of Resorts World Bimini. "It's not your typical day casino cruise. That's not what it is at all."
The ship, which steams 30 knots, will transport travelers to Genting Group's new casino in Bimini, which opens Friday.
"It is very similar to any other cruise ship you would go on. It has food and beverage outlets. It has a pool deck. It's got a nightclub upstairs. It has a small casino onboard," said Libowitz. "You can book on that day or you can book two, three, four days in advance. It's up to you. We make it very, very simple." (source: Local 10)
- Chris Costigan, Gambling911.com Publisher