Gambler Loses $1.4 million Bet on Chargers After Going Up 27-0
Published on:
Jan/16/2023
The Jacksonville Jaguars shocking come-from-behind victory against the LA Chargers Saturday night cost one gambler $1.4 million.
DraftKings confirmed the loss to Action Sports Network's Darren Rovell.  He tweeted out:
"When the Chargers went up 27-0, a bettor bet $1.4 million on them to win the game to net $11,200. Jacksonville came back and won 31-30.  @DKSportsbook has confirmed that this bet was indeed made."
The odds at the time would have paid a mere $10,000, which does make this story a little suspect, not to mention DraftKings is not exactly known for taking these size wagers.
"Anybody betting against a Black Swan event in Jacksonville wasn't heavily loaded with Florida real estate in 2007," said Sports Radio 610's Seth C. Payne.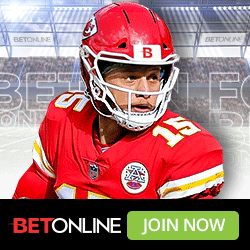 Brandon Staley's Job in Jeopardy
If Sean Payton decides to return to coaching, it appears he'll have his pick of the litter after interviewing with multiple teams.
Along with the Cardinals, Payton is also now the favorite to lead Justin Herbert in L.A. next year should Brando Staley be fired over the Chargers shock loss to Jacksonville Saturday.
Chargers Next Coach
Sean Payton                  -300    
Eric Bieniemy                +750    
Jonathan Gannon          +1000  
Big Balls Brigade
Dave Mason of BetOnline posted some of that company's high stakes wagers.
$169,031 BUF -1200
$108,000 BUF -1150
$63,500 MIA +14.5
$60,000 MIA +14.5
$56,500 MIA +14
$49,000 BUF -935
$47,467 BUF -12
$34,500 BUF -13.5
$27,500 BUF -550
$26,938 BUF -850
$25,000 MIA +14
- Don Shapiro, Gambling911.com