Legal Net Betting May Have To Wait
Published on:
Apr/13/2009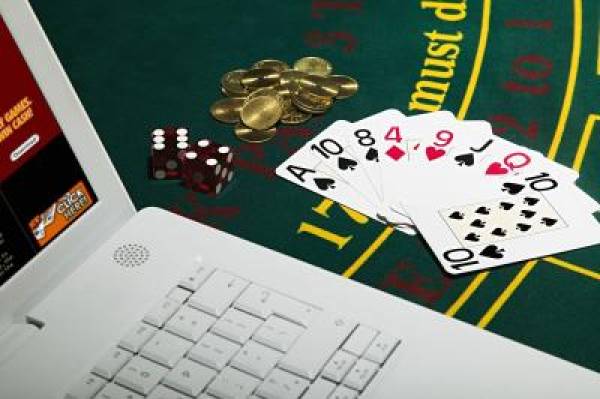 Howard Stutz, Inside Gaming  www.lvrj.com  
Online gambling proponents may have to wait a little longer for the passage of federal legislation that would legalize betting on the Internet. Congress is tied up with other pressing issues.
Macquarie Securities gaming analyst Joel Simkins told investors not to bet the house on Internet gambling becoming legal anytime soon.
His prognosis comes despite a White House that is seemingly friendlier toward Internet gamblers and the support of Rep. Barney Frank, D-Mass., who plans to reintroduce a bill after the Easter holiday that would legalize and regulate Internet gaming.
After checking with Washington, D.C., lobbyist contacts and casino company operators dialed into Capitol Hill, Simkins put steep odds on the issue seeing any light.
"We see little reason for investors to try to play this near-term," Simkins said.
Online gambling has long interested the casino industry, mainly due to the reported revenues the activity has produced. Estimates by Internet gaming advocacy groups peg the amount of money annually wagered online at anywhere from $20 billion to $25 billion.
MGM Mirage took a short-lived stab at running an Internet gambling site in September 2001, but abandoned the idea after 21 months. The casino, which was licensed by the Isle of Man, did not accept wagers from U.S. citizens.
Some Internet gaming advocates believe there is still a market for U.S. online gamblers despite a 2006 law signed by President George W. Bush that prohibits banks and credit card companies form making payments to online gambling sites.
Simkins saw the revenue estimates and asked his sources whether the Federal Wire Act, used to stop Internet gambling in the United States, could be overturned. Unlikely, he said.
"Given the more pressing economic concerns of industries that currently employ considerably more potential voters than online gaming ever will, we think the odds are very slim that online gaming will be supported on Capitol Hill," Simkins said.
The American Gaming Association, the industry's Washington, D.C., lobbying arm, has taken a neutral stance on Internet gaming, based on the "divergent views" of its members.
This is a switch from the organization's past support of a study of Internet gambling by the National Academy of Sciences, which is backed by Rep. Shelley Berkley, D-Nev. The bill, introduced in 2007, is still sitting in Congress.
Simkins said casinos will eventually face competition from online gaming, possibly through "intranet" gambling on a state-by-state level.
"Several of the suppliers we follow could capitalize on Internet gaming opportunities, particularly on the slot machine content side," Simkins said.