Lawmakers in Maryland Gather for Special Session Next Week to Discuss Internet Gambling
Published on:
Aug/03/2012
ANNAPOLIS --  (Associated Press) - As the battle for gamblers' dollars intensifies in the mid-Atlantic region, the possibility of developing Internet games in Maryland will be considered when lawmakers gather for a special session next week to expand gambling, the House speaker wrote in a memo.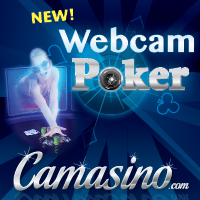 Michael Busch, D-Anne Arundel, briefly noted the possibility of developing an online gambling component in a memo to the House Democratic Caucus in an update of plans for the session, which is scheduled to begin next Thursday. Lawmakers also will consider whether to allow table games like poker and a new casino site in Prince George's County.
The speaker wrote that a key consideration will be to ensure Maryland has a sustainable gambling program that is competitive with surrounding states.
"Since the voters overwhelmingly approved the establishment of a Maryland gaming program in 2008, every surrounding state with a gaming program has expanded to include table games and, in some cases, other forms of gambling," the speaker wrote. "In order to maintain a healthy and competitive gaming program that attracts players from beyond Maryland's borders and keeps Maryland gamers at home, we must put our gaming program on par with other jurisdictions in the mid-Atlantic."
In June, Delaware Gov. Jack Markell signed a measure authorizing online betting in that state. The measure allows online slot machine gambling and table games, as well as expanding keno beyond Delaware's three casinos to at least 100 other sites.
Maryland lawmakers will weigh in on who should own the slot machines. Under current law, the state has to possess the machines. Maryland has spent tens of millions of dollars to buy or lease slot machines so far at the three casinos currently open. Developers at two other casino sites have been awarded licenses to proceed with their plans.
The speaker wrote that the overall goal of the special session must be to generate new revenue for the state. Busch noted that additional revenue from gambling will help pay for education and knock down the state's remaining structural deficit. Maryland is facing a deficit of roughly a half a billion dollars.
Busch also is underscoring the need for fair mitigation of losses to existing Maryland casinos that stand to lose money from the added casino in Prince George's County, near the nation's capital.
Gambling expansion in Maryland would require voter approval in November.