Land and Online Slots Payout Rates
Published on:
May/05/2015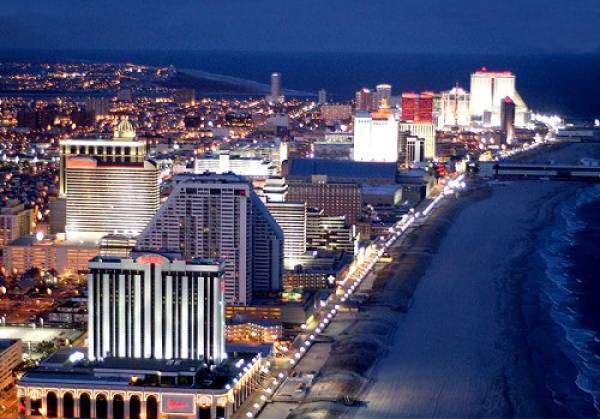 Online betting information site Casino Listings has released their annual report that compares both land and casino payout rates, and the results are very surprising. They have taken a look at the gambling payout rates for land casinos in Nevada and Atlantic City and leading online casinos 32 Red, 888 Casino, and Bet365. The article compares slot machine payouts for 2014 using audited data that was released by the online casinos and the annual reports released by the Nevada Gaming Control Board and New Jersey DGE.
The results are interesting, showing that online casinos beat their land counterparts whole handedly at slot payouts. The difference isn't minimal either, as online casinos beat land casinos in slot payouts by between 2-3% on average. If you're a penny slots player the difference is even greater - as much as 7 or 8%. That is money that is coming directly out of your pocket every time you choose to play at a land casino as opposed to playing on your computer. One interesting caveat to this is high-value spins at land casinos, as $5, $20, and $100 per spin slots see payouts rise to the 94.5-95.5% level in Vegas, which puts the payouts in the same ballpark as with their cyber cousins. But the bottom line is that unless you're a high rolling player, your best bet is to stick to online gambling as you are ultimately going to get way more spins and playtime for your budget.
The article also makes an interesting point regarding the state of New Jersey's recent legalization and regulation of online gambling and the Garden State's traditional land casinos in Atlantic City. If your prime reason for playing is to win money (and not enjoying the atmosphere, entertainment, meals, etc) then you are better off actually staying in a hotel in Atlantic City and gambling on your laptop or phone rather than actually stepping inside the casino. The slots payouts in Atlantic City land casinos are pitiful, with low stakes players winning less than 91.5% of each dollar wagered on average.