Jon Kyl: "Zero Chance Online Poker Legalization Will Be Part Of Tax Deal"
Published on:
Dec/07/2010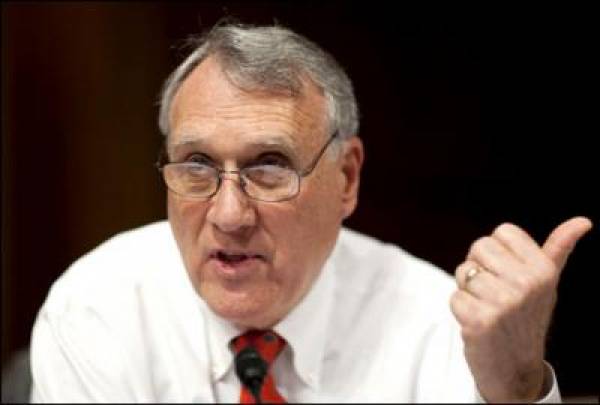 Arizona Republican Senator Jon Kyl has told Politico.com that he will do everything possible to block a draft bill legalizing online gambling from being part of Monday's announced tax deal.
"Zero chance — no chance whatsoever that would be part of the tax deal. I don't think it would be the right thing to do," Kyl told Politico late Tuesday.
Senator Kyl was co-author of the Unlawful Internet Gaming Enforcement Act, which currently prohibits some forms of online gambling, including poker, by holding banks responsible for policing such transactions.  The UIGEA was pushed through the House and Senate as an amendment to an unrelated Port Security bill in October 2006.  Kyl had attempted to pass legislation prohibiting Internet gambling nearly every year prior starting in 1998 when the industry, mostly online casinos and sports betting sites, was in its infancy. 
Reid has been circulating his draft bill around Congress for the past few days.  It proposes to allow licensing of online poker websites in the United States with the promise of adding billions of dollars to the nation's struggling economy.  The industry, though technically illegal in the US, still takes in over a billion dollars per year from US residents.
Others have gone on the offensive, claiming the Reid's efforts are self-serving and a means of pleasing those who donated the most to his campaign, in this case the Las Vegas casinos.   The National Review Tuesday evening points out that Reid received about $700,000 in campaign funds this election cycle from casinos and other gambling companies according to the Center for Responsive Politics.
"The House Republicans will go crazy if this is in the bill," said one senior congressional aide told Politico, adding that lobbyists for Caesars Entertainment Corp. actually helped write the legislation.  "You could call him 'Harrah Reid' at this point," the aide joked. 
Washington sources advised Gambling911.com Tuesday afternoon such a measure would have little chance of passing.
Both Reid and the Vegas casinos were at one time opposed to such legislation.  Strong opposition has also come from the Indian casinos.  This time around, they too intend to protest the addition of online poker language into any tax cut bill. 
Jason Giles, an official with The National Indian Gaming Association, claims the bill is designed to give Las Vegas casinos an advantage while discriminating against tribal casino operators.
"It is drafted to create an initial regulatory monopoly for Nevada and New Jersey for the first several years of the bill, which gives Las Vegas operators time to capture the market," he said.
That argument has folks in the online poker community outraged as well.  Leading poker sites the likes of PokerStars, a company whose tournaments are heavily promoted during Sunday NFL warm up shows, and Full Tilt Poker would have to wait 15 months before they can start allowing US-based poker customers to play for real cash.  There is no guarantee that either will obtain a license at that time either. 
Furious with the Poker Players Alliance for supporting such a "blackout period" without much mention in the past, one member of the popular TwoPlusTwo.com posting forum commented:
"It's fine that the 15 month blackout will be manageable for some players. I see posts explaining how x, y, and z will be able to cope just fine. But for others, you have basically just kicked some people on the street. You have kicked some people in debt (with a reasonable expectation to get out of it) into bankruptcy or having to sell their home. You have forced people to leave the country. And you gave NO warning about this."
TruePoker.com's CEO called the 15 month blackout period "controversial" and appeared unwilling to go along with such a process.
There is rampant speculation that the leading two online poker rooms are looking to join forces with the Vegas casinos, providing them with an established network. 
Republican-leaning Vegas casino moguls Steve Wynn and Sheldon Adelson are apparently opposed to Reid's draft bill as well, claiming it permits existing online poker operators to cash in. 
Last week, three Republican Representatives - Spencer Bachus of Alabama, Dave Camp of Michigan and Lamar Smith of Texas – penned a letter opposing efforts to attach such a bill to upcoming legislation.
"Congress should not take advantage of the young, the weak and the vulnerable in the name of new revenues to cover more government spending," it read.
The three are expected to chair committees that would have jurisdiction over online gambling legislation in the next Congress.
- Christopher Costigan, Gambling911.com Publisher