Jerusalem Post: Adelson Alleged Ties to Chinese Mafia Could Spell Downfall
Published on:
May/11/2015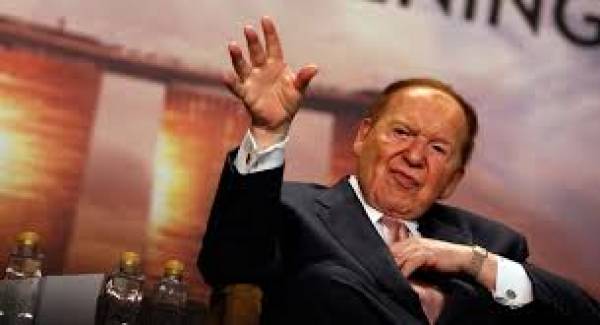 Casino magnate, GOP megadonor and staunch supporter of the Israeli state, Sheldon Adelson, found himself in a Nevada court last week defending accusations of Chinese Mafia ties.  At once point during the testimony, questions were even raised as to whether the casino chairman had knowledge of a failed beheading plot. 
His Las Vegas Sands derives a significant amount of its revenue stream from the Chinese gambling enclave of Macau, once a Portuguese colony.
The Jerusalem Post this past weekend questioned whether such allegations might mean the end to Adelson and his "emperor" status.
By the time the hearing was over, Adelson had argued with the judge, contradicted the evidence of his own executives and frustrated his lawyers by revealing more information than he was required to in response to simple yes or no questions. But most importantly, far from laying the allegations against his Las Vegas Sands conglomerate to rest, the billionaire's answers threw up yet more questions which he is likely to have to return to court to answer, according to the British based daily The Guardian.
The claims of improprieties stem from a wrongful termination suit filed by former CEO Steven Jacobs that has since snowballed into something far more convoluted.
The Jerusalem Post continues:
During the preliminary hearing, Adelson accused Jacobs of "squealing like a pig to the government" and of blackmail in taking his accusations to the US authorities. They include the allegation that Las Vegas Sands paid what amounted to bribes intended to influence the Macau authorities and the government in Beijing and that the casino did business with a notorious underground figure, the Guardian added.
Details of the Macau operation provided by Jacobs to authorities has raised red flags in both the US Justice Department and federal financial regulators. If the allegations are proven to be true, Adelson could face severe penalties effecting his empire, namely the suspension of his gambling license, drastically hindering his revenue stream.
This is all music to the ears of the online gambling community as Adelson has backed efforts to pass legislation prohibiting the activity.  Industry observers are hopeful that politicians on both sides of the aisle will distance themselves from supporting any measure perceived as having Adelson's stamp of approval.
- Gilbert Horowitz, Gambling911.com