Jenny Woo's C-Section Shocker
Published on:
Apr/25/2012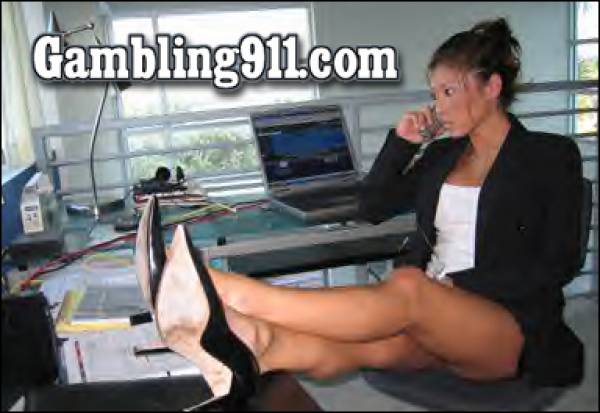 The birth of Lily Christiana Woo on April 15 may not have been a miracle after all, at least not as it pertains to the coincidental timing.  It all depends on how you cut it (no pun intended).
Gambling911.com Senior International Correspondent Jenny Woo revealed on Wednesday that she had deliberately scheduled to have a c-section birth on April 15, 2012 to commemorate the one-year anniversary of "Black Friday". 
It was on that date, April 11, 2011, that hundreds of thousands of Internet poker players in the US learned that the Department of Justice had essentially shut Full Tilt Poker, Absolute Poker and PokerStars out of the US market, freezing bank accounts in the process.  Players were left with few options in terms of Web card rooms while many are still owed money by both Full Tilt Poker and Absolute to this day.  It now appears PokerStars potential purchase of FTP could result in funds being returned within the coming months. 
Woo was still a little woozy these past few days and wished to address her vast readership.
"I am doing great and Lily Christiana is cute as a button, healthy and happy and I could not be any more happier," Woo said.
As for the C-Section, Woo admits she had some reservations at first.
Scroll Down For More...
"Gambling911.com Management suggested we do it as a means of providing hope for the online poker community and I was really scared!" Woo ejaculated.  "Lily Christiana would usher in a new beginning so to speak.  We could do our part to erase those dark memories of last April 15 to some degree."
Now before one thinks Woo's womb was cut open prematurely just to celebrate some dark occasion, we would be quick to note that Lily Christiana was originally due two to three weeks prior. 
"They (Gambling911 Management) was hoping I could hold out until the 15th and I guess they got their wish," said Woo.
And judging by Tuesday's terrific news that PokerStars intends to buy Full Tilt Poker and pay back all affected players, Lily Christiana Woo may already be working her magic.
Yes, perhaps she is a miracle baby after all. 
- Jagajeet Chiba, Gambling911.com