James Packer And Shane Warne Casino Deal
Published on:
Nov/17/2010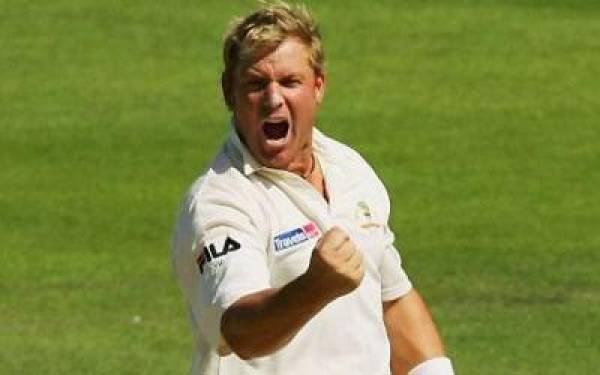 What sort of business deals might an Aussie cricket legends and Australian casino king James Packer get up to? How about a Warnie branded poker room, and opening a bar or two, and plenty more win - wins in the works say those in the know. Warnie and Packer have also taken a liking to Tiger Woods, and some more good business is understood to be on the horizon for the daily double, soon to become a trio. Media Man http://www.mediamanint.com and Gambling911 take a swing with the bats and balls and sink a cold one with this special report...
Shane Warne Expands Business Empire...
Aussie cricket living legend Shane Warne is further expanding his business.
He's the face of a poker brand, might have a poker room named after him, has a hair care endorsement, a venue music deal with Media Man mate Kym Illman, and now word leaks of both a Warnie talk show coming up on Network Nine, and perhaps a drinking bar - watering hole at Crown too.  What a party animal, (with brains, and friends in all of the right places).
The champion spinner is coming back from more business deals offered to him from good mate and self appointed mentor, James Packer.  Get this, the Crown Casino rooftop bar might also offer cigars and be smoker friendly, but details are a tad sketchy at the moment.
Warne was happy to confirm he and Packer were looking at a joint venture deal but wasn't able to, or willing, to discuss details at this stage of the game.
"Myself and James Packer are going into business and doing something at Crown," he said. "There might be something happening at Crown in the next 12 months."
Quizzed if it would be on the rooftop, cheeky Warne replied with "It should be very good views."
Both Packer and Warnie are smokers and the former cricketer is known to enjoy a good cigar. Warnie new mate, golfer, Tiger Woods, is understood to be keen to spend more time with the spinner, but if he will brave the night air and a ciggy on the roof at Crown Casino is unclear.
A Crown spokesperson yesterday said Crown had "no comment on this matter at this stage".
Warne is also strongly rumoured to have a hamburger business deal in the worlds. We got a report he was seen eating a McDonald's burger, that might have been branded as his own. How hot or not the burger might be is the talk of cafes and bars in Melbourne.  On the burger he's understood to have said "I don't do spicy stuff. Too many years in India."
He also said he had no problem endorsing Maccas, noting they offered many healthy options.
"We did a bit of due diligence on McDonalds," he said.
Warne even went as far to say his three kids don't mind a bit of Maccas.
"Once a week I say, 'What would you like to have?' ... eight out of 10 times, it's McDonald's."
Shane Warne Talk Show; May Mention Poker, Gambling...
It's going to be called Warne's World, the chat show is scheduled to air on Thursdays at 9.30pm once the Ashes series kicks off next month. "We've secured two or three big-name guests at this stage so things are going well," Warne said. The hunt is on for potential co-hosts. It will also feature a slew of international mates. A production source said, "Warnie knows so many people – there are many closet cricket fans out there – so we're expecting anyone who's in town, whether it be a superstar singer or a Hollywood actor, to be called on by Shane." Maybe it possibly work as a summer cricketing counterpart to The Footy Show? Warne also recently appeared Top Gear Australia, the show he was heavily rumoured to be hosting, but the host gig didn't come off, of course. Warne's World sounds like a better fit for the former spinner.
Warnie Mate Tiger Woods Also Likes His Twitter...
Tiger Woods is now on Twitter. In his first tweet , the world's former No.1 golfer said, "What s up everyone. Finally decided to try out twitter!" In a second tweet, TigerWoods said, "Yep, it's me. I think I like this twitter thing. You guys are awesome. Thanks for all the love." Woods' public image has taken a beating since last November, when a car accident outside his Florida home triggered reports of numerous extramarital affairs. Woods and ex-wife Elin Nordegren finalised their divorce in August. Woods has also struggled on the golf course in 2010, failing to win a tournament for the first time in his professional career. He lost the world No.1 ranking to Lee Westwood on October 31. Woods, currently "down under" in Australia, is understood to have a let chance of winning the Australian Masters, and insiders reckon his time with Aussie cricket legend and lady lover, Shane Warne, are helping the Tiger mindset. At the Masters - Crown Casino press conference their similar nocturnal habits were brought up, which got a smile and laugh from the "dream team". Granted, with the ladies or the press, Tiger is no Shane Warne, but he doesn't need to be. Go get 'em Tiger.
Warnie Did Not Have Facelift; Hair Treatment Works!...
Warne has denied having plastic surgery after a spat of rumours and innuendo about his appearance. The famous cricketer was finally forced to use his Twitter account to set the record straight after a picture of him at an event in Melbourne sparked a whirl of speculation. "No have not had facelift or any work done to face, training hard and lost 5kg. Yes have had teeth whitened," he tweeted. He later added: "NO have not had hair transplant, have re-grown my own hair with laser therapy!! It works and happy with results!!"
Wrap Up...
Readers... er, punters, how did you like our report? How's things looking for a Packer - Warnie, and maybe Tiger Woods deal? Tell us in the forum. 
If you have a bet, please bet with your head, not over it, and for God's sake, have fun.
*Greg Tingle is a special contributor for Gambling911
*Media Man http://www.mediamanint.com is primarily a media, publicity and internet portal development company. They cover a dozen industry sectors including gaming and offer political commentary and analysis.