This Might Just Be the Most Saturated Sports Betting Market in the U.S.
Published on:
Jan/12/2023
Great news.  Tipico Sportsbook is now in Iowa.  They become the 21st sports betting site to launch there.
Okay, so here's where the math comes in.  The Hawkeye State has a population of just 3.2 million.  That's not all adults either.  Throw in the kiddies, it drops pretty significantly.  Under 18 years old, the population is somewhere in the neighborhood of closer to 2 million (2.3 million if we do our math right).
That's still a lot of people for just 21 sportsbooks, right?
Assuming all things are equal, each book should have access to some 109,523 people (2.3 divided by 21 sportsbooks), maybe more if some folks are playing at multiple books.
Of course, not all 2.3 million adults in Iowa bet sports.  In fact, nationwide, only one out of every five person admits to having bet on sports in the last year.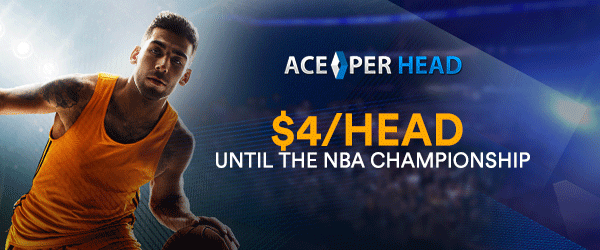 That's still 21,904 potential sports gamblers in the state of Iowa. 
DraftKings, Caesars, FanDuel can do well here with those numbers, and they are.
Herein lies the problem: Those three books collectively hold 80 percent of the market share.  BetMGM has another 9 percent.  That's 90 percent of the market share for just four out of twenty-one Iowa licensed sportsbooks.
I failed math in high school, pretty much every semester.  Even I can do these calculations and understand....Tipico has its hands full.
Tipico, you're left with the scraps...2190 potential bettors to be precise.  That's assuming you all get the full 10 percent.
Even that's a tall order.  Half of these 21 sportsbooks each had under 2 percent of the market share, which leaves us with around 438 potential bettors for poor Tipico Sportsbook. 
If there is a bright spot, all it takes is one losing whale betting the farm to make the numbers work...maybe.
The great Alfonso Straffon provides the full breakdown of the December 2022 numbers.  It may look mighty appealing when you first glance and see that DraftKings has a handle just over a billion.  That's pretty awesome.
Nack in July 2021 Iowa began publishing sports betting figures by operator... This is what it has looked like since... and Tipico announced today they will be joining the party... pic.twitter.com/vvfljaIll6

— Alfonso Straffon (@astraffon) January 12, 2023
Look closer at one of the last books to enter the market, SuperBook.  Their over 1 million handle looks decent enough.  That's a big number to most of us mere mortals.
But check out those GGR numbers.
What the hell is a GGR you ask?
GGR stands for Gross gaming revenue and is a key metric used by gambling and betting companies.  Super Book was $8010, but there is a MINUS in front of that number.
Betway has operated since October 2021 and its GGR was a mere $83.6K with just over a 2 percent hold.
Consider that December is one of the biggest months for sportsbooks, that's a pretty scary number from Betway. 
Circa Sportsbook, too, is struggling there.  One of the favorites among professional sports bettors, Circa held just 2.3%.  Its GGR was 386,739 for a 2.3% hold and barely 2.3% market share.  Circa did have nearly $17 million in handle.
Circa has just entered a new market, neighboring Illinois.
That's a bigger population but one that requires in-person registration to bet the in-state schools.
Circa CEO Derek Stevens told PlayIllinois Circa was technically ready to launch as soon as The Temporary by American Place Casino in Waukegan opens its doors.  That could still happen this month (January 2023). 
"The casino has to open and then there's a period of time where the casino is open before they have the ability to bring a sportsbook in," Stevens said. "A sportsbook in Illinois must open at a later date than the casino."
For its part, Tipico celebrated its Iowa entry.
Adrian Vella, CEO of Tipico USA, said: "We are thrilled to grow our footprint and give Iowa customers access to our propriety product and competitive offering. Iowa betters can use a straightforward product with fast deposits and withdrawals, experience cutting-edge functionality in Live betting, SGP+ with wide coverage on player props, and can cash out anytime— including partial cash-out capabilities."
"To top it off, Tipico's functionality is run from within the US with customer service based in New Jersey," the CEO added.
Despite its small population-to-operator ratio, Iowa is an appealing market to enter compared to, say, New York.  The later may have the biggest sports betting market share in the U.S. but it also has the highest tax rate at greater than 51 percent.  Sports wagering net receipts in Iowa are subject to a tax of just 6.75 percent.
Tipico no longer has to compete with 20 other operators too.  Three have since gone under.
- Chris Costigan, Gambling911.com Publisher