Iowa Halfway Home in Legalizing Fantasy Sports, State Senator Tells G911
Published on:
Apr/21/2015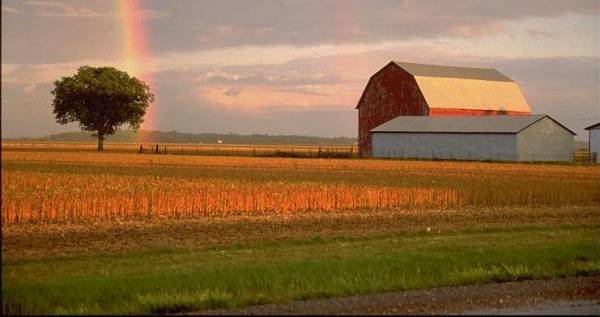 DES MOINES, Iowa -- In 2006, the U.S. Congress passed the Unlawful Internet Gambling Enforcement Act (UIGEA), crippling online wagering by making it illegal to use financial instruments such as credit cards to fund Internet betting.
UIGEA, however, specifically contained a "carve-out" or exception for wagering on fantasy sports over the Internet, because winning at fantasy sports was considered to be something that required skill, unlike, say, roulette, which is purely a game of luck.
Despite UIGEA, though, a handful of U.S. states are unconvinced wagering on fantasy sports isn't gambling, and thus continue to ban it.
Iowa is one of those states.
But, bowing to public pressure, and recognizing the extra taxes that could be realized, Iowa's state legislature is attempting to officially legalize fantasy sports in the Hawkeye State.
In February, Iowa state senator Jeff Danielson, a Democrat from Cedar Falls, co-sponsored a bill that would legalize wagering on fantasy sports for real money in Iowa.
Gambling 911 earlier this week caught up with Senator Danielson and asked him about the current status of his bill to legalize fantasy sports.
Here is a transcript of that interview:
Gambling 911: What is the status of your efforts to legalize fantasy sports wagering in Iowa?
Jeff Danielson: After passing with a broad, bi-partisan vote in the Senate, the fantasy sports bill is now in the House awaiting action. I'm hopeful they will move it forward.
G9: How confident are you that such a bill will pass?
JD: It depends on the House at this point. We've worked hard to do this in a thoughtful, bi-partisan way. I make no predictions at this point.
G9: Why do you want to legalize fantasy sports in Iowa?
JD: Iowa's current law does not reflect the cultural acceptance among Iowans towards fantasy sports. Fantasy sports are widely popular, with nearly every Iowan knowing someone who has played. It's time to join 40-plus other states and the Federal government in recognizing that fantasy sports contests should be legal and encouraging fair play.
G9: Fantasy sports are already legal in the U.S., under the Federal Unlawful Internet Gambling Enforcement Act which Congress passed in 2006. So why does your state have to legalize it?
JD: Iowa's current law, coupled with an Attorney General's opinion, renders fantasy sports contests illegal because they remain undefined, neither authorized as gaming nor defined clearly, placing fantasy sports in legal limbo. This has locked players out of opportunities and kept companies from locating here.
G9: Are you trying to legalize fantasy sports wagering in Iowa so that in addition to private companies, state casinos and/or racetracks can also offer it? Why does the state legislature have to get involved, wouldn't this be something for your state gaming commission to approve?
JD: The legislature must specifically authorize fantasy sports contests in order for money to be exchanged legally in Iowa. The current definition under Iowa code makes it illegal. The Racing and Gaming Commission can only do what the legislature specifically authorizes, which means fantasy sports contests for money will remain illegal until the legislature expressly authorizes it.
G9: If wagering on fantasy sports is legalized in Iowa, do you eventually want to also legalize straight sports betting such as is available in Nevada?
JD: There are no plans to allow sports betting in Iowa. Only four states are authorized to conduct sports betting under current Federal law. Iowa is not one of them.
G9: Is there anything else you want to add about this issue that you weren't asked?
JD: My goal is to be proactive and ensure that Iowans can join millions of Americans who currently play fantasy sports, before a player or company is caught in an embarrassing situation with large a amount of money because the player just happened to be from Iowa. Most Iowans are unaware that fantasy sports are illegal and there is no reason to put them in this Catch-22.
By Tom Somach
Gambling911.com Staff Writer