IMG Worldwide Chairman Gambled on College Sports While Representing Coaches
Published on:
Dec/01/2010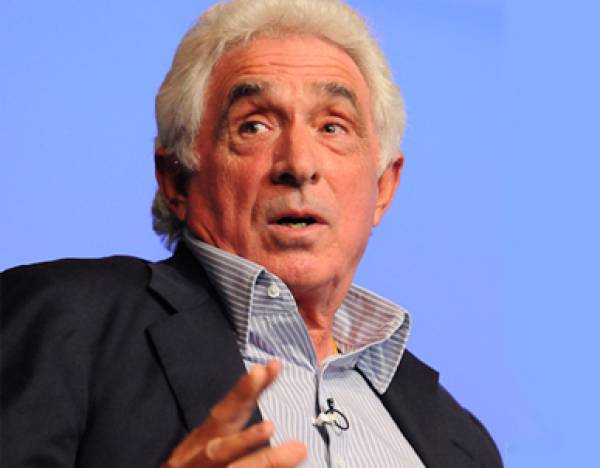 The New York Times on Wednesday revealed that IMG Worldwide Chairman, Ted Forstmann, was betting hundreds of thousands of dollars on College Football games along with the NCAA Men's Basketball Tournament, all the while representing school coaches. 
Regular readers of Gambling911.com have become aware of Forstmann's connections to top professional athletes, more specifically Tiger Woods and Roger Federer.  IMG Worldwide represents both athletes.
In a lawsuit filed by printing company, Agate Printing, the plaintiff claims to have served as a "gambling go-between" for Forstmann, in addition to providing escorts for the IMG Worldwide Chairman.
More damning perhaps are claims that Forstmann raised his bet from $10,000 to $40,000 after receiving "insider information" related to the 2006 French Open final where client Federer lost to Rafael Nadal.  Federer denies providing Forstmann with any type of "insider information" or having knowledge of the company executive's betting habits.
For its part, IMG denies Forstmann's representation of College team coaches.
A 2008 NCAA study concluded that 30 percent of male college athletes admitted to gambling on at least one college or pro sport game.  
Because college athletes do not receive any type of compensation, they tend to be seen as more vulnerable than professional athletes and officials.  That same NCAA study revealed that nearly 1 percent of responding Division 1 football players and 0.6 percent of men's basketball players admitted to receiving money for "playing poorly".  Up to 1 percent of responding college athletes said they knew of teammates who accepted compensation for essentially trying to "fix" games. 
Just how serious are the accusations lodged against Forstmann in the Agate Printing suit?
From the New York Times:
Shortly after Forstmann made scores of bets worth nearly $100,000 on the 2007 N.C.A.A. men's basketball tournament, according to the lawsuit, IMG increased its investment significantly in collegiate athletics. In May 2007 it bought the Collegiate Licensing Company, a licensing and marketing company, and followed in November 2007 with the purchase of Host Communications, a longtime N.C.A.A. partner offering corporate sponsorships, radio and television programs, Internet, national advertising and signage sales.
Now, IMG is the licensing agency for nearly 200 collegiate properties, including the N.C.A.A., the Bowl Championship Series, the Rose Bowl and universities like the University of Kentucky.
Wally Renfro, an N.C.A.A. vice president, said the IMG provides licensing support, game programs and ancillary events production, including those surrounding the N.C.A.A. men's basketball tournament. The suit contends that Forstmann bet more than $600,000 — in amounts from $2,000 to $23,000 — on the men's basketball tournament from 2004 to 2007 while IMG was representing college basketball coaches.
Forstmann has admitted to betting on sporting events through Agate Printing, but made light of the allegations by suggesting such activity was recreational and would not impact the outcome of any games. 
"Can you imagine that, I bet a few bucks on sports," he said. 
A spokesperson for the IMG chairman, Michael Sitrick, advised the Times that the alleged bets made by Forstmann in the complaint are not accurate. 
He added: "Mr. Forstmann is not going to litigate in the media. He will say, through me as his spokesman, that allegations in the lawsuit are inaccurate and, if the case ever gets to trial, they will be proven as such."
- Alejandro Botticelli, Gambling911.com