iMEGA Founder Responds to Remote Gaming Association Comments
Published on:
Aug/12/2008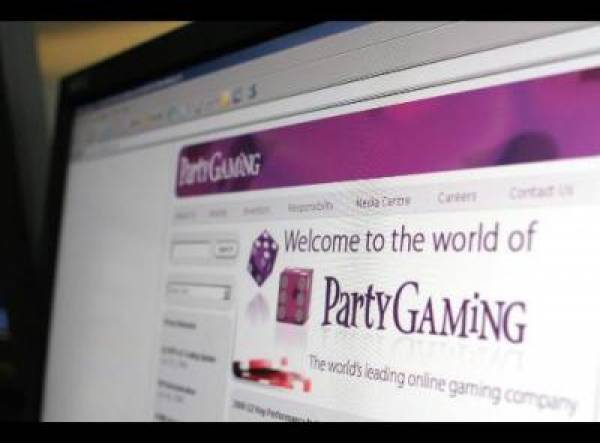 Mr. Hawkswood,
It was with great interest that I read your published comments on Gambling911.com, and then the comments attributed to me in the article that preceded it on the site ("The Remote Gambling Association Likes Bill Targeting Sports Betting", Aug. 10, 2008).
Though I find that Mr. Costigan's pen waxes poetic from time to time, with attendant license, I must confess that, while the colorfully-worded quotations are not accurate ("I live in Washington, I know how they do things here" - hah, very macho, indeed, but not by me), a few of the sentiments expressed can be attributed to me.
For the record, I have expressed in unequivocal terms that we believe the clearest way to muster a public (rather than the supposedly existing silent) majority of support in our Congress is to defeat UIGEA in US Federal Court. This would provide leverage to i-gaming supporters and their allies in the House and Senate to do the "sensible" thing, and enact i-gaming licensing, regulation and taxation measures. This we are eager to do.
Otherwise, to support any of the current legislation, the overwhelming majority of members of Congress face the prospect of reversing themselves publicly on a law passed less than two years ago. With "flip-flopping" a cardinal sin in American politics, the reality is very few legislators will do so, and hand their opponents in a primary or general election a tool with which to beat them (rhetorically) over the head. It simply will not happen.
In fact, do not take my word for it. For a "non-iMEGA" assessment of the current legislation's chances in what's left of this 110th Congress, and the near-term prospects for the success of pro i-gaming legislation in the US, refer to the public comments of Sen. Alfonse D'Amato, Prof. Joseph Kelly, and i-gaming lobbyist extraordinaire J. Daniel Walsh of Greenberg Trauig from the recent "Next Generation in Gambling" conference in Montreal.
Excluding any notions about iMEGA's potential for success in the courts (for the record, Prof. Kelly did not think we would be successful), you will find that all three gentlemen took a very dim view of near-term legislative prospects. One of them offered this advice to the i-gaming industry: "Just survive," and that in time prohibition would end as it did in the 1920's.
i-Gaming is one part of a broader concern we have for Americans' civil liberties as they extend into the online world, and as such, we felt that our strategy of taking this law into the courts provided a path where reason would trump political theater (of which there has been far too much, I think we can all agree). We chose not to focus our limited financial resources on lobbying (though we do maintain very active and meaningful relationships), as we would only be one more voice in the fray. In the courts, however, where US District Judge Mary L. Cooper firmly established our standing on the behalf of the i-gaming industry, we could have a far greater influence over this issue.
Quite simply: if we win, you win.
If iMEGA wins, there in an opportunity for compromise in the US Congress. If iMEGA wins, on the grounds we have enunciated, anyone proposing a prohibition of activities otherwise legal and regulated offline must explain why Americans must sacrifice their civil liberties and be prevented from doing the same activity online. If iMEGA wins, pro-gaming forces will have the leverage to move forward and truly establish their legitimacy, and prevent getting caught flat-footed on prohibitive legislation ever again.
Now, regarding your following comment: "I don't know who iMEGA represent and have been unable to find a list of their members so I don't know if it's a group that we'd ever want to be associated with..."
We are not a mystery, and it is remarkable easy for you to contact us: just look at our Web site.
The fact is iMEGA has been publicly involved with this issue for more than a year. We have attended and spoken at every top i-gaming conference (Montreal, Barcelona, Malta) in that time. We have spent a good deal of our time, energy and limited resources trying to encourage more European operators (such as those on your membership roll) to support our efforts. Let us just say they have been "cool" to our efforts, and leave it at that. It seems they are satisfied to leave this burden to a small group of people, going beyond their own personal means to, in effect, save their industry in the US.
And contrary to what you seem to imply, we are no villains. In addition to the press and the courts, no less an omnipotent force than the Internal Revenue Service has vetted us and approved our status as a trade association, despite an initial agency challenge to it. Our membership is not public is due to this status at a 501(c)6 trade association, which allows us to represent our members where they might be reluctant to take on the challenge themselves.
Because let's face it: challenging the US Department of Justice, the Federal Reserve and the Federal Trade Commission in court is a fairly bold move, and most US citizens do not want to feel that by supporting such a challenge, they could make themselves a target for retribution by very powerful government entities. It is not the chummy, collegial process of lobbying on the Hill. It is direct, confrontational, and requires what my good father always referred to as "brass balls".
By maintaining the confidentiality of our supporters, we allow them to challenge what we all agree is a bad law, without having to go it alone. Many are just average American citizens, who want to see a bad law defeated. And, yes, some of them are operators in the online sports betting, poker and casino world - just like you.
Over the long haul of this last year, I've been asked many times why more European operators weren't getting involved with our cause, given the amount of money they were pouring into Washington DC (just look at OpenSecrets.org for the numbers), and given the potential benefit our success would bring to their industry's efforts there. I would answer that I think I've heard every reason in the book, everything from making bogeymen out of our supporters (as your comments imply) to not wanting to anger the US DoJ during supposed (more rumored) settlement negotiations.
Whatever. After all this time, I truly think that the answer lies in our cultural differences. Americans know, because we are taught from a very early age and are reminded again and again, that a person can prevail against injustice by virtue of our remarkable court system.
No where else in the world are the courts empowered as a peer in government, equal to the executive and the legislative branches. Our Federal courts have more power than the WTO or any other extra-national body. Europeans do not know or do not believe this. We know this, and that is why we fight.
You have my sincerest wishes for success, and if you ever really want to find out if iMEGA is "a group that [you'd] ever want to be associated with," we would be happy to make your acquaintance, and God knows we could use the support.
Joe Brennan Jr.
iMEGA
Washington, DC
USA