Ghost Wager Will Pay £101,840 With Roger Federer Wimbledon Win
Published on:
Jul/07/2012
A wager made nine years ago by a man who has since passed away is set to pay out £101,840 should Roger Federer win the Men's Wimbledon Final on Sunday.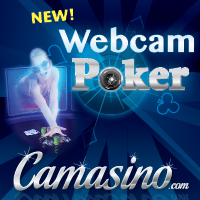 Nick Newlife bet £1,520 in 2003 that Federer would win seven or more finals.  At the time, the UK's largest bookmaker William Hill was offering odds of 66/1 with the potential payout today totaling £101,840.
Newlife's death in 2009 resulted in his entire estate being inherited by the Oxham Charity.  That estate includes the 2003 bet on Federer.
William Hill spokesman Rupert Adams said: "Mr Newlife showed the most astounding foresight placing this bet almost 10 years ago and that the fact that Oxfam will benefit if his prediction proves correct just adds to the fantasy nature of this wager.
"This will be one of the very rare occasions that we will payout with a smile on our face."
A Federer win would be bittersweet in that nearly the entire nation of England is rooting for their native son, Andy Murray.  The bookmaker will be one of the few hoping for a Federer win since most of the action is on Murray.
- Gilbert Horowitz, Gambling911.com