Gambling Ads Crackdown in Australia: Football Shirts to be Pulled
Published on:
May/28/2013
Australia will no longer be permitting gambling ads to run on television during live sporting events nor will bookmakers like Centrebet and bwin be permitted to have their logos on signage at venues or stadium naming rights.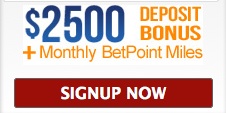 The country's Prime Minister Julia Gillard announced the new reforms as part of a crackdown on such advertisements in an attempt to curb underage gambling and addiction.  Bookmakers will be permitted to advertise during breaks however.
The rules mean bookies will be prevented from partnering with broadcasters to include odds in the sports programming as well, according to James Titcomb of City AM. 
"From the moment that the players step onto the field, to the moment that they leave the field, there will be no live odds," Gillard said. 
Broadcasts will be monitored ''to see if the incidental exposure to such signage is pronounced, is deliberate, is frequent, is replacing what other bans might be [in place]''.
- Alistair Prescott, Gambling911.com