Friday Decision Likely on Maryland Special Session to Talk Gambling Expansion
Published on:
Jul/26/2012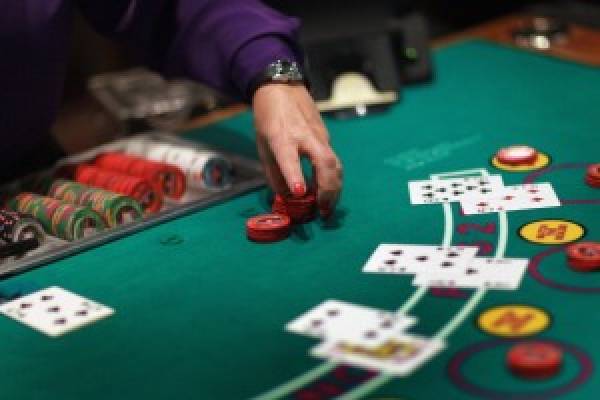 ANNAPOLIS — (Associated Press) - A spokeswoman for Gov. Martin O'Malley says a formal announcement on whether a special session will be held in Maryland to expand gambling is likely to be made on Friday.
Raquel Guillory declined to say definitively on Thursday whether a special session will be held next month. She says details are still being worked out.
On Wednesday, House Speaker Michael Busch met with House Democratic leaders to tell them to be prepared for a special session because he believes the governor will call one.
The O'Malley administration has been working to reach agreement with House members to allow table games such as blackjack and a new casino site in Prince George's County.
Voters would need to approve an expansion of gambling, and ballot language must be official by Aug. 20.
Busch, D-Anne Arundel, said he believes that the governor has "made that determination to go forward."
"I'm assuming that he believes that the votes are there to pass legislation. I don't question that at all," Busch told reporters after the late afternoon meeting in Annapolis.
The decision to call a special session rests entirely with the governor. Raquel Guillory, O'Malley's spokeswoman, said in an email shortly after the meeting held by House Democrats that there was nothing to confirm.
Lawmakers who attended the closed-door House meeting say the message was to be prepared for a session.
"I think that right now there are many legislators who are going to the supermarkets getting milk and toilet paper, because it's like the warning before the storm," said Delegate Curt Anderson, D-Baltimore. "It does look like that, from what the speaker says, the governor is going to be calling a special session."
The meeting comes as O'Malley, a Democrat, and lawmakers face a time crunch to pass legislation. That's because voters would have to ultimately approve the gambling expansion under consideration in November. There is an Aug. 20 deadline to approve ballot language.
If lawmakers don't act before then, gambling expansion could not be considered by voters until 2014.
Timing of a special session has not been specified. However, the second week of August has been mentioned as a possibility.
MGM Resorts International wants to build an $800 million casino at National Harbor. However, the company says it would need Maryland to lower its high 67 percent tax rate on gambling revenue. That has run into opposition in the House, where lawmakers point out that Maryland had a special session earlier this year to raise taxes on people who earn more than $100,000 a year.
Busch said he was confident the location of a casino in Prince George's would include more than one possibility in order to promote a competitive bidding process.
Penn National Gaming, which owns Rosecroft Raceway in Prince George's, has expressed interest in expanding gambling there.
Maryland currently has three open casinos with slot machines and some video lottery terminals on which gamblers can play blackjack and other types of table games in a video game format. They are in Hanover, Berlin and Perryville. Two other locations also are allowed under the current law, including the city of Baltimore and in western Maryland at Rocky Gap State Park.
- Brian White, Associated Press