Former Arsenal Footballer Kenny Sansom Drunk, Homeless From Gambling Addiction
Published on:
Aug/01/2013
Former Arsenal player Kenny Sansom admits to being down and out due to his gambling addiction.  He is currently homeless and always drunk.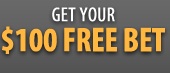 The 54-year-old, who was capped 84 times between 1979 and 1988, confessed that he has been fighting these demons for many years.
"I am in a bad way. Arsenal are trying to help me, but I have got to try to help myself," Sansom told The Sun.
"I have been living homeless for 10 days, that's because I've got no money, I'm a drunk, I'm not feeling very well and I'm a gambler.
"I've been living on the street."
For its part, Arsenal has been trying to assist the down and out footballer.
"We are aware of Kenny Sansom's situation and have been providing him with ongoing support and guidance," a club statement read.
- Alistair Prescott, Gambling911.com