Fertitta Interactive LLC to Release its Real Money Online Poker Site Ultimate Poker
Published on:
Jun/20/2012
Fertitta Entertainment, owners of the Ultimate Fighting Championship, have announced they are ready to unveil their "real money" and social gaming online poker site, Ultimate Poker, by week's end.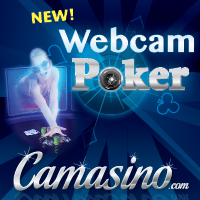 But there's a catch.
Only the free play version will be available for those customers residing in the United States at the onset, debuting this Friday (June 22, 2012) on Facebook.  A promotional campaign will begin July 7 during Ultimate Fighting Championship 148.
"Real money" play is expected to be available to those residing in the state of Nevada and other states where local government permits such activity by year's end. 
The new Web poker site will be operated by Fertitta Interactive, a division of Fertitta Entertainment.  The company will utilize software developed by CyberArts. 
"We view it as a global opportunity," Tom Breitling, chairman of Fertitta Interactive, said. "We believe the timing is right to enter the world of online gaming, so we are doing so with Ultimate Gaming."
Fertitta Interactive envisions the potential for 1 billion players in 148 countries through its cross-promotional efforts with the UFC events. 
From the Las Vegas Review Journal: 
Tobin Prior, CEO of Fertitta Interactive, said Ultimate Gaming would use UFC's successful record of building social networks to develop games that reach across multiple platforms. The UFC has more than 8 million Facebook likes, 2.4 million Twitter followers and more than 311 YouTube views.
Prior said it was about creating a marketing synergy with the UFC, whose audience he described as "the next generation of gamers."
Fertitta Entertainment already has a foothold in Vegas through its operation of the Station Casinos enterprise.   
- Aaron Goldstein, Gambling911.com