Facebook Launches Real Money Online Gambling in UK with Bingo Friendzy App
Published on:
Aug/07/2012
Breaking News 5:45 am EDT:  Facebook announced this morning that it will begin to offer real money online gambling to UK residents 18 years and up beginning today, August 7, 2012, via a new Bingo Friendzy
app in conjunction with Gamesys, one of the UK's largest online gambling operators.
"Gambling is very popular and well regulated in the UK . . . for millions of bingo users it's already a social experience [so] it makes sense [for us] to offer that as well," said Julien Codorniou, Facebook's head of gaming for Europe, Middle East and Africa.
Slot machine games will be added in the next few weeks.  There was no immediate word on whether Internet poker for real money will be offered. 
For months there has been speculation as to whether Facebook and/or its largest gaming partner, Zynga, might offer real money online gambling.  Both companies have seen their share prices decimated in recent weeks.
Facebook, this past week, has seen its share price hit an all time low since the much ballyhooed IPO of May 18, 2012 featured a peak market capitalization of over $104 billion, one of the biggest in technology and a record breaker for an Internet-based firm.  Initial trading saw the stock shoot up to as much as $45.  As of August 7, 2012, the share price was hovering around $20.
Scroll Down For More...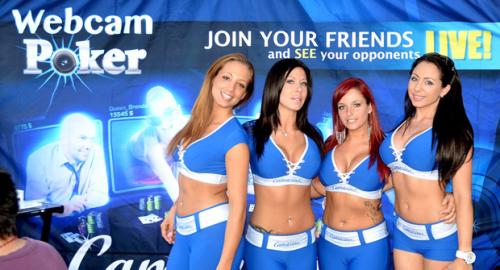 It is not yet clear as to whether Facebook will launch similar real money online gambling platforms outside the United Kingdom.  Regulations vary dramatically from country to country, even throughout Europe. 
The United States is currently considering a bill that could legalize online poker at the federal level while individual states, like Nevada and Delaware, have already passed such legislation within their own borders. 
A number of other social gaming sites have launched in recent months including Gambling911.com endorsed Webcam venture Camasino.com, which offers real money play to those living outside the United States (with some other countries restricted as well).  Camasino.com owns a patent related to the Webcam poker concept and could look to team up with firms like Facebook in the future. 
- Chris Costigan, Gambling911.com Publisher