The House Financial Services Committee on Thursday will discuss legislation introduced by Chairman Barney Frank (D-MA) that would regulate online gambling within the United States.
Gambling911.com first reported last week that the US Treasury Department had agreed to postpone implementation of the controversial Unlawful Internet Gaming Enforcement Act (UIGEA) until June 1, 2010.  Originally banks would have been required to police online gambling transactions effective yesterday (December 1).
The hearing, scheduled to begin at 10:00 AM EST in Room 2128 of the Rayburn House Office Building, will feature testimony from leaders in the fields of online security and consumer safety. Top experts are expected to describe how existing systems and technologies have proven successful in blocking minors from gambling online, combating compulsive gambling and protecting consumers against money laundering, fraud and identity theft, according to the Safe and Secure Internet Gambling Initiative, an organization that promotes the freedom of individuals to gamble online with the proper safeguards to protect consumers and ensure the integrity of financial transactions.
"This hearing will provide further evidence on the ability to effectively regulate Internet gambling and require licensed operators to utilize already-proven technologies to protect consumers," said Michael Waxman, spokesperson of the Safe and Secure Internet Gambling Initiative. "It's expected this hearing will answer any outstanding questions and pave the way for a vote in the committee on Chairman Frank's legislation."
The delay of compliance related to the UIGEA, Chairman Frank stated "...will give us a chance to act in an unhurried manner on my legislation to undo this regulatory excess by the Bush administration and to undo this ill-advised law.
The implication is that his regulatory bill will beenacted prior to June 1, 2010.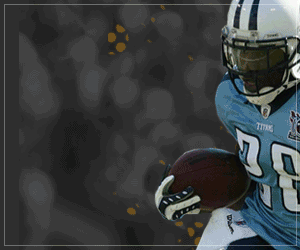 "Coupled with last week's decision by the Treasury Department and Federal Reserve to delay UIGEA implementation, this hearing further builds the case for Congress to rewrite U.S. gambling laws," added Waxman. "It's simply common sense to override UIGEA, a poorly conceived law that is doomed to fail, and replace it with a framework that regulates a thriving underground marketplace to protect consumers and collect billions in otherwise lost revenue."
Specifically, The Internet Gambling Regulation, Consumer Protection and Enforcement Act of 2009 (H.R. 2267), introduced by Chairman Frank in May 2009, would establish the following:
Grants the Secretary of the Treasury regulatory and enforcement jurisdiction over the Internet Gambling Licensing Program established by this Act. Prescribes administrative and licensing requirements for Internet betting. Prohibits any person from operating an Internet gambling facility that knowingly accepts bets or wagers from persons located in the United States without a license issued by the Secretary. Requires the Secretary to assess: (1) fees against licensee institutions to cover the cost of administering this Act; and (2) specified civil money penalties upon licensees or other persons for willful violation of this Act or related regulations. Cites safeguards required of licensees, including: (1) tax collection related to Internet gambling; (2) safeguards against fraud, money laundering, and terrorist finance; and (3) safeguards to combat compulsive Internet gambling. Requires the Secretary and any qualified state or tribal regulatory body to prescribe regulations for: (1) development of a Problem Gambling, Responsible Gambling, and Self-Exclusion Program; (2) a list of persons self-excluded from gambling activities at licensee sites; and (3) a program to alert the public to the existence, consequences, and availability of the self -exclusion list.
Prohibits a person who is prohibited from gambling with a licensee from collecting any winnings, or recovering any losses that arise as a result of prohibited gambling activity.
Shields a financial transaction provider from liability for engaging in financial activities and transactions on behalf of a licensee, or involving a licensee, if such activities are in compliance with federal and state laws. Permits states and Indian tribal authorities to opt-out of Internet gambling activities within their respective jurisdictions. Prohibits electronic cheating devices. Subjects violators of this Act to civil and criminal penalties.
Christopher Costigan, Gambling911.com Publisher