European Union Preparing for Showdown With US in Online Gambling Crisis
Published on:
Sep/16/2008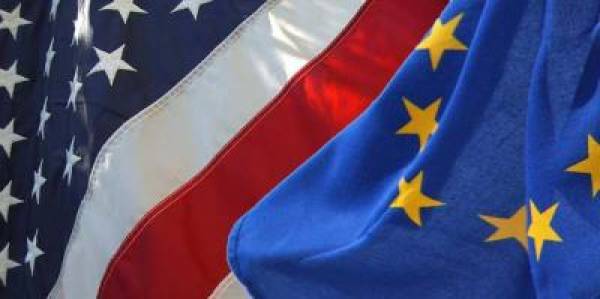 The European Union announced Monday they will be dispatching a team of investigators to Washington on September 15 to speak with offices of the United States Trade Representative (USTR), and the US Department of Justice (DOJ) in regard to what they have determined is a "clear breach of its WTO commitments" as it relates to US policy on Internet gambling.
"We have no doubt that U.S. prosecutorial policy as regards E.U. online gaming operators is a clear breach of its WTO commitments and we applaud the E.U. trade office for taking seriously the concerns of the online gaming industry in Europe," said Clive Hawkswood, the Chief Executive of the Remote Gambling Association (RGA.) "The E.U. industry has had to accept the huge losses caused by the U.S. repudiation of its WTO commitments. What can't be accepted is that companies and individuals, who respected Congress in 2006 and ceased taking U.S. business, should still be under the threat of criminal enforcement action today for conducting trade that they were entitled to do under the terms of the WTO agreements -- that simply cannot be right."
One European online gambling operator had this to say about the upcoming meeting: "It's about time these wankers (in the US Government) wisen up and start following orders."
And Dr. Joseph Weiler, an international trade expert and professor at NYU School of Law who advises the industry, had this to say: "It is a shame that the E.U. has to go this far to seek a solution to such an unnecessary and avoidable dispute that, if not solved, will have wide-reaching consequences for the U.S. and the systems it benefits from and needs to maintain."
But the EU has had little ability to control its own members and their own prosecution of online gambling operators.
France recently arrested the CEO of Unibet. Likewise, Sweden and the Netherlands have taken extreme stances against foreign companies operating online gambling businesses within their nations. And the list continues.
At the start of this year, Germany outright banned online gambling as part of an accord with states that preserves the country's state monopoly for lotteries and most forms of betting.
All 16 German state legislatures voted by mid-December to approve the new online-betting laws, which the states negotiated after the Federal Constitutional Court overturned earlier rules. The new rules ban any form of Web-based gambling or brokering of games over the Internet.
The states may order Internet service providers to block Web sites of illegal betting operations and banks to stop money transfers to them.
Even the United Kingdom, which is especially accommodating to the online gambling sector, has imposed strict advertising laws that excludes most other nation operators including Canada and Costa Rica.
One Costa Rican operator questioned how it is possible that the European Union can come after the United States so aggressively when EU members themselves have taken a similar stance on Internet gambling as the US.
"So the EU, prompted by the RGA, shows up in Washington on an investigation as to whether the US DoJ is breaking trade laws by pursuing operators for 'past activities'?"
The European Union's biggest member, PartyGaming, refused to show up in the US Court of Appeals as a defendant in a trademark infringement suit last week. That company is said to be in negotiations with the US Justice Department to ensure there are no future prosecutions against its executives for taking bets in the States pre-October 2006.
The EU meeting with US officials comes at a time when the European online gambling firms are meeting in Barcelona for an annual industry conference.
This latest move makes little sense, according to Joe Brennan, Jr., founder of The Interactive Media Entertainment & Gaming Association (see website here). Brennan's organization, which is widely supported by US-facing Internet gambling firms based out of Costa Rica (the largest host of such businesses in the world), says that the European companies have repeatedly used the excuse that they do not want to "provoke" the US Department of Justice by supporting a trade organization like iMEGA.
"Yet here they are, provoking the US DoJ and the Federal courts," Brennan, Jr. says, referencing the upcoming meeting and their tough words leading up to it.
"They must think that iMEGA and their supporters are complete scumbags if they'll take a shot at anything - lobbying, EU investigations, WTO, not appearing in Federal court, hiring Hunter Biden, hiring an army of Washington DC lawyers - but won't take a shot at supporting iMEGA's lawsuit, which has at the very least the same chances of success.
"The Europeans might want to start asking themselves this question: what happens if iMEGA succeeds? Might they be on the outside looking in, as far as the US market is concerned? Because, "to the victor goes the spoils."
Brennan suggests the very strong possibility that if iMEGA is granted an injunction in the US Courts, only iMEGA members will be permitted relief. European nonmember gaming firms can still be prosecuted regardless. Brennan believes that an injunction could be in effect for a period of years assuming a long drawn out appeals process. IMEGA members would be under a protective umbrella.
And timing of this meeting could not have been more inappropriate, considering Wall Street's Monday meltdown.
"The US Government is busy bailing out major financial institutions for billions of dollars and these arrogant pr***s in the EU are trying to order them to pay concessions," said one industry analyst who would not be named. "iMEGA is challenging the UIGEA (Unlawful Internet Gaming Enforcement Act prohibiting most forms of online gambling) and its enforcement. They are not asking for monetary damages. In reality they are working to have the industry regulated and this could lead to the US generating much needed revenue in a hard hit economy."
Online gambling is estimated to be a billion dollar industry.
Brennan envisions a day when the US Government looks to iMEGA for advise whenever a challenge might arise in the burgeoning industry.
"What will be our motivation for helping operators who were not members?" he asks.
----
Christopher Costigan, Gambling911.com Publisher