Current Line on the Mayweather-Pacquiao Fight: Wiseguy-Bookie Cat and Mouse
Published on:
May/01/2015
The current line on the Mayweather-Pacquiao fight as of Friday morning was coming in at -195 for Mayweather and +165 for Pacquiao.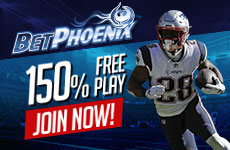 This line will fluctuate throughout the day Friday and hours leading up to the fight on Saturday as bookmakers and wiseguys throughout the world play a game of cat-and-mouse.
"We just keep getting Pacquiao money, so we're seeing if we can attract some Mayweather action," said Golden Nugget sports book assistant manager Aaron Kessler in an interview with Sporting News.
The lowest price on Mayweather to date has been -170.  The highest has been -300.
"I think there is going to be a ton of Pacquiao money this weekend," Stations Casino race and sports VP Art Manteris told Sporting News. "More than the wise guys (will bet on Mayweather)".
Bookies across the globe anticipate millions of dollars to be wagered on Floyd Mayweather Jr. vs. Manny Pacquiao. 
"Hopefully by this evening we'll have taken a million-dollar bet on Mayweather," MGM Grand sportsbook operator Jay Rood said Thursday in an interview with the Associated Press. "We're trying to get that hooked up now."
Pacquiao fans have helped provide an early influx of money on the underdog, resulting in the odds at times dropping to less than 2-1 in most books throughout Vegas although some larger Mayweather bets, made by wiseguys and high rollers, have kept the odds from dropping even further.
The May 2 Mayweather-Pacquiao fight is expected to rival that of some Super Bowls and comes the same day as the Kentucky Derby, typically the second most wagered event in any given year after the Super Bowl.
"It's amazing. I've never seen so much action so early on a fight," said Wynn Resort sportsbook head Johnny Avello in an interview with the AP. "Going back two and a half months, this has generated business every day and we haven't even gotten to fight day yet."
Cut Off

#

Description

Odds

BOXING PROPS - May 02

05/02/2015 20:00:01

 

GROUP ROUND ODDS -PACQUIAO VS MAYWEATHER- ALL IN

 
 

24621

PACQUIAO WINS IN RD 1-3

+3000

 

24622

PACQUIAO WINS IN RD 4-6

+2000

 

24623

PACQUIAO WINS IN RD 7-9

+1400

 

24624

PACQUIAO WINS IN RD 10-12

+1400

 

24625

PACQUIAO WINS BY DECISION

+400

 

24626

MAYWEATHER WINS IN RD 1-3

+3300

 

24627

MAYWEATHER WINS IN RD 4-6

+2200

 

24628

MAYWEATHER WINS IN RD 7-9

+1600

 

24629

MAYWEATHER WINS IN RD 10-12

+2000

 

24630

MAYWEATHER WINS BY DECISION

-150

 

24631

DRAW

+1600

05/02/2015 20:00:01

 

METHOD OF VICTORY -PACQUIAO VS MAYWEATHER -ALL IN

 
 

24611

PACQUIAO BY TKO/KO/DQ

+650

 

24612

PACQUIAO BY DECISION

+400

 

24613

MAYWEATHER BY TKO/KO/DQ

+550

 

24614

MAYWEATHER BY DECISION

-150

 

24615

DRAW

+1600

05/02/2015 20:00:01

 

ROUND BETTING - PACQUIAO VS MAYWEATHER -ALL IN

 
 

24631

PACQUIAO WINS IN RD 1

+8000

 

24632

PACQUIAO WINS IN RD 2

+6600

 

24633

PACQUIAO WINS IN RD 3

+5000

 

24634

PACQUIAO WINS IN RD 4

+4000

 

24635

PACQUIAO WINS IN RD 5

+4000

 

24636

PACQUIAO WINS IN RD 6

+4000

 

24637

PACQUIAO WINS IN RD 7

+3300

 

24638

PACQUIAO WINS IN RD 8

+3300

 

24639

PACQUIAO WINS IN RD 9

+3300

 

24640

PACQUIAO WINS IN RD 10

+3300

 

24641

PACQUIAO WINS IN RD 11

+4000

 

24642

PACQUIAO WINS IN RD 12

+4000

 

24643

PACQUIAO WINS BY DECISION

+400

 

24644

MAYWEATHER WINS IN RD 1

+8000

 

24645

MAYWEATHER WINS IN RD 2

+6600

 

24646

MAYWEATHER WINS IN RD 3

+6600

 

24647

MAYWEATHER WINS IN RD 4

+5000

 

24648

MAYWEATHER WINS IN RD 5

+4000

 

24649

MAYWEATHER WINS IN RD 6

+4000

 

24650

MAYWEATHER WINS IN RD 7

+4000

 

24651

MAYWEATHER WINS IN RD 8

+4000

 

24652

MAYWEATHER WINS IN RD 9

+3500

 

24653

MAYWEATHER WINS IN RD 10

+3500

 

24654

MAYWEATHER WINS IN RD 11

+3500

 

24655

MAYWEATHER WINS IN RD 12

+5000

 

24656

MAYWEATHER WINS BY DECISION

-150

 

24657

DRAW

+1600
- Tyrone Black, Gambling911.com