Cheap Tickets to Las Vegas - Summer 2011
Published on:
May/28/2011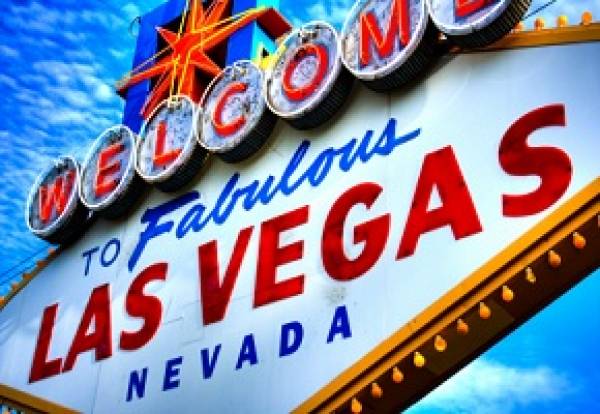 Gambling911.com has your most updated cheap tickets to Las Vegas for Summer 2011.  These fares are based on Wednesday through Tuesday travel and are samples from various airline hub cities and may not necessarily represent all weeks during a particular month.  All were based on round trip travel.  These Las Vegas cheap airfares were available as of the last update May 28, 2011. 
Save up to 65% on Flight Tickets. Book 4 travelers and get $50 off by using Promo code NYC50. Book now at CheapOair.com.
While there are those who bash Spirit Airlines, the ultra no frills carrier has managed to keep prices down in markets where it flies such as Dallas, Los Angeles and Detroit.  Keep in mind, you will be charged extra for carry on bags in addition to checked baggage.  Where Spirit Air is concerned, we also list the next cheapest tickets to Las Vegas for other airlines. 
June:
New York (JFK) – JetBlue $292 (nonstop)
New York (Newark) – Continental $292 (connect through Houston)
Philadelphia – Multiple major airlines $315 (nonstop)
Boston – Multiple major airlines $312 (nonstop)
Washington, DC/Baltimore Area – AirTran, Continental, United $323 (nonstop)
Chicago (OHare) – United and American $262 (nonstop)
Detroit – United $302 (nonstop)
Cleveland – US Airways $438 (nonstop)
Atlanta – AirTran $398 (one stop)  Note:  Cheapest Delta flight was $451 round trip
Charlotte – US Airways $315 (nonstop)
Miami – Continental $279 (one stop)
Dallas – Spirit $211, American $233 (nonstop)
Indianapolis – Multiple airlines $352 (one stop)
Houston – Multiple airlines $229 (nonstop)
Phoenix – American $179 (nonstop)
Minneapolis – Multiple airlines $325 (one stop)
San Diego – American $188 (nonstop) Note:  Multiple airlines at $189
Los Angeles – Spirit $60, American $78 (nonstop)
San Francisco – Virgin America $142 (nonstop)
Denver – Multiple airlines $135 (nonstop)
Seattle – Multiple airlines $215 (nonstop)
For July 4 cheap tickets to Las Vegas click on banner below:
July:
New York (JFK) – Multiple airlines $349 (with one stop)
New York (Newark) – Multiple airlines $349 (with one stop)
Philadelphia – Multiple major airlines $385 (with one stop)
Boston – Multiple major airlines $355 (with one stop)
Washington, DC/Baltimore Area – Multiple major airlines $351 (with one stop)
Chicago (OHare) – Spirit $244, American $262 (nonstop)
Detroit – Spirit $238 (nonstop), Multiple airlines $262 (one stop)
Cleveland – Multiple airlines $445 (one stop)
Atlanta – Multiple airlines $283 (one stop)
Charlotte – AirTran $340 (one stop), US Airways $385 (nonstop)
Miami – Multiple airlines $343 (one stop), American $393 (nonstop)
Dallas – Spirit $211 (nonstop), United $214 (one stop), American $231 (nonstop)
Indianapolis – Multiple airlines $219 (one stop)
Houston – Multiple airlines $229 (non stop)
Phoenix – American and US Airways $129 (non stop)
Minneapolis – Multiple airlines $222 (with one stop)
San Diego – American $169 (one stop)
Los Angeles – Spirit $60 (non stop), American $78 (non stop)
San Francisco – Virgin America $178 (non stop)
Denver – Multiple airlines $135 (non stop)
Seattle – Alaska Airlines $269 (non stop)
For advance air fares to Las Vegas for month of August click on banner below: