Cereus Poker Becomes 6th Largest Online Poker Network
Published on:
Jun/02/2009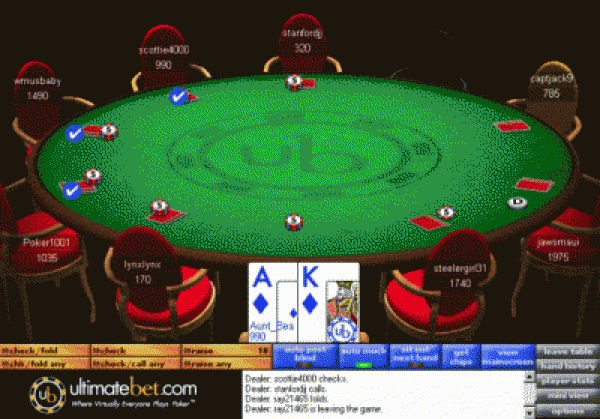 Ultimate Bet and Absolute Poker, now powered by the Cereus Online Poker Network, have moved into the number 6 position this week, stunning Everest Poker.
Just last month Gambling911.com reported on how Cereus was just barely fighting off Microgaming's poker network in order to secure the number 7 spot.
This week, Cereus owns a comfortable 400 average real cash player lead over Microgaming (at number 8).  They were averaging just over 150 more real cash players than Everest.  And even more remarkably, Cereus could end up in the top 5 as the online poker network gains significant ground on powerhouse, OnGame.  Cereus was a mere 350 average real cash players behind OnGame this week.
At least some of the increased traffic for Cereus could be attributed to UltimateBet spokeswoman, Annie Duke, appearing on this season's Celebrity Apprentice.
Paul Leggett, CEO of the Cereus Group, revealed that a "major increase in traffic" had occurred as a result of Ms. Duke's appearance on the show.
Gambling911.com's own stats support that notion.
Senior Editor of the G911 site, Payton O'Brien:  "The final two weeks of the Celebrity Apprentice provided Gambling911 with monster traffic numbers, all people searching for Annie Duke and the Celebrity Apprentice, along with some betting odds inquiries."
It should be noted that few of the online gambling websites were offering Celebrity Apprentice betting odds during the second half of the show following some leaks and unusual betting patterns at the start of the season, most of which eventually came to fruition. 
Over the past year and a half the Cereus Group has had to overcome major obstacles, including a high profile "cheating scandal" that found its way onto a segment of 60 Minutes. 
Leggett has told Gambling911.com that he was committed to ensuring UltimateBet and Absolute Poker's integrity from hereon in and that any "bad apples" that may have contributed to the compromise of their previous software platform are no longer associated with the company. 
These online poker network traffic numbers were made available by Poker Site Scout.
Christopher Costigan, Gambling911.com Publisher