Cell Phone Usage, Computers Now Illegal in Florida as Part of Gambling Crackdown
Published on:
Jul/09/2013
Residents of Florida can no longer use their cell phones or computers.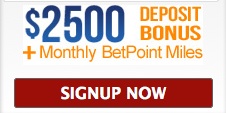 It's all due to a recently enacted gambling crackdown on Internet cafes.
The bill, passed into law two months ago, is so broad, it could be interpreted as prohibiting usage of cell phones and computers in the Sunshine State. 
From CNN:
A new bill passed two months ago by the Florida legislature expanded the definition of a "slot machine" so that it would include regular computers being used as makeshift slot machines, closing a loophole in state laws that legislators said allowed some gambling centers to operate as Internet cafes and adult arcades.
The crackdown was kicked off by a multi-year investigation of a number of Florida gambling cafes that were masquerading as part of a charitable organization, CNN noted.  Florida Lt. Governor Jennifer Carroll was forced to resign as part of the investigation.   
A lawsuit was filed by one of the affected businesses. 
"There are unintended consequences of hastily passed legislation in the wake of a scandal," said attorney Justin Kaplan, whose firm Kluger, Kaplan, Silverman, Katzen & Levine is representing the plaintiff, Incredible Investments, in the suit.
- Gilbert Horowitz, Gambling911.com