Racketeering Schemes Had Ties to Internet Gambling
Published on:
Oct/02/2009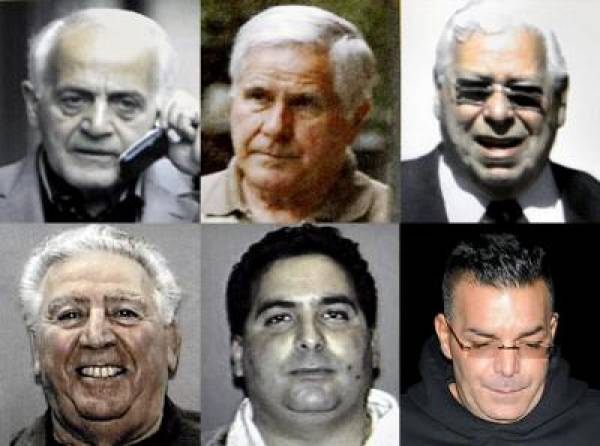 BY Jose Martinez and Brian Kates
Forty-nine people, including top gangsters and three mobsters working as city building inspectors, were indicted Thursday in two separate bribery and racketeering schemes.
The Manhattan district attorney's office charged 29 people, including three ranking members of the Lucchese crime family and the mob-tied building inspectors, with soliciting bribes to overlook violations or speed up permits.
Prosecutors said acting Lucchese capo Anthony Croce, 76, and gangsters Joseph DiNapoli, 74, and Matthew Madonna, 73, were key players in a far-flung operation that pulled in some $400 million from gambling, loansharking, gun trafficking and extortion.
The ring passed around more than $120,000 in construction bribes, prosecutors said, adding that investigators tapped 64 telephones and bugged a restaurant in a two-year probe with the NYPD and the Department of Investigation.
"The threat of traditional organized crime is not a thing of the past," Manhattan District Attorney Robert Morgenthau said.
"Not content with activities like narcotics sales and gambling, the Lucchese family has actually sought to place associates in a government agency."
Morgenthau's probe began as an investigation of an Internet gambling operation in Costa Rica and led to corrupt building inspectors who took bribes to overlook code violations and approve permits.
The highest single bribe - $44,000 to win Buildings Department permits - went to reputed mob associate Carmine (Snappy) Francomano Sr., 71, prosecutors said.
Francomano's sons, Frank, 45, and Carmine Jr., 43, were building inspectors who extorted bribes from contractors and building owners, dealt drugs and trafficked in firearms, prosecutors said.
Other former building inspectors charged were mob associate Thomas Masucci, 59, and Earl Prentice, 54, Angel Luis Aviles, 56, and Exel Plass, 31.
All were charged with taking cash to void violations, lift stop-work orders and speed up inspections at more than a dozen sites across the city.
The indicted inspectors have resigned or been fired, Buildings Commissioner Robert LiMandri said.
"The department has visited all of the buildings associated with the investigation to ensure safety, and we expect to complete all reinspection work soon," he added.
In a separate indictment, the feds charged 12 more reputed Lucchese gangsters and seven others in a gambling, loansharking and extortion scheme. Prosecutors said the ring paid $222,000 in bribes to an NYPD detective and sergeant posing as crooked cops to protect city poker parlors.
Acting Lucchese capo Andrew DiSimone and crime family soldier Dominic (Nicky Pepsi) Capelli ran the ring, said Chief Brian Conroy of the NYPD vice division, who headed up the sting, dubbed Operation Open House.