Brendan Fevola Termination Not Legal Says Management
Published on:
Feb/21/2011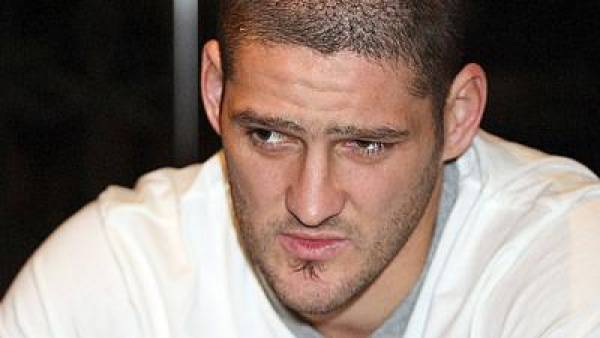 Following the Brisbane Lions release of troubled Australian Rules Football player Brendan Fevola Sunday night, his Management is crying foul.  They claim he was "illegally terminated".
Fevola has undergone rehab to treat his gambling and drinking problem over the past two months.
Velocity Sports, the company that manages Fevola, said it is troubled by the lack of information provided by Brisbane related to their client's abrupt termination.
He had offered to play the remainder of the 2011 season in reserves.
"Brendan accepts that he has let his club and his team-mates down, but is committed to making amends," Velocity Sports Geneneral Manager Alastair Lynch said in a statement.
Gambling911.com Special Contributor Greg Tingle was among the first to report on Fevola's imminent termination over the weekend.
Tingle wrote on Saturday:  "AFL footy great - The bad boy...the king of NRL sin - Brendan Fevola's short lived and roller coaster contract with the Brisbane Lions is understood to being a whisker away from being over.
"Even coach Michael Voss stated that the former (soon enough) forward's on-field ability would not determine his what lays ahead for his future with the club, with a crystal balls and brass balls, high on priority."
Lynch's statement went on to read:  "He (Brendan) has always felt that the first step in making things right was his commitment to an extensive rehabilitation program to combat his battle with depression.
"He has stayed 51 days in a voluntary rehabilitation clinic and had reached the stage where he felt the next step was to return to football.
"He was fully prepared to return to the club under whatever conditions the club chose to impose."
Under the terms of his 3-year deal with the Lions, Fevola is due to earn at least $1 million bucks season from the club and $100,000 from Carlton. He was contracted in 2012 for about $400,000.
Fevola's career highlights include winning the prestigious Coleman Medal for league leading goal kicker in 2006 and 2009, whereby he kicked an astonishing 84 of 86 goals, and he has been selected as All-Australian three times during the 2006 season.  Fevola was also awarded the Allen Aylett Medal for his goal leading achievement.
- Alistair Prescott, Gambling911.com