Brady Retirement Impacts 49ers/Raiders/Jets QBs Odds
Published on:
Feb/01/2023
While Super Bowl props continue to be rolled out ahead of the big game in a dozen days, we can't lose sight of some of the other NFL storylines happening during the bye week.
The biggest of which is Tom Brady officially announcing his retirement. He says it's for good this time, and our odds support that notion.
Of course, that news shook up the odds for the 49ers, Jets and Raiders starting quarterbacks in Week 1 of next season. Brady was a +150 favorite to be the Niners signal caller in 2023, but now is a +1200 longshot. He was an even bigger favorite (+125) to be reunited with Josh McDaniels in Las Vegas, but now is listed at +2800.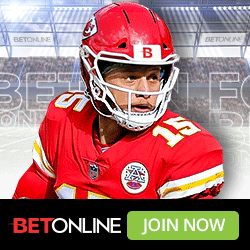 Will Tom Brady un-retire?                    
Yes                   +900
No                    -2000
49ers QB in Week 1 of 2023 Regular Season                 
Trey Lance                    -150
Brock Purdy                  +300
Jimmy Garoppolo          +750
Tom Brady                    +1200
Aaron Rodgers              +1600
Jets QB in Week 1 of 2023 Regular Season                   
Aaron Rodgers              +150
Lamar Jackson              +400
Derek Carr                    +450
Jimmy Garoppolo          +450
Mike White                   +600
Zach Wilson                  +850
Bryce Young                  +2500
CJ Stroud                      +2500
Will Levis                      +2500
Baker Mayfield             +2800
Tom Brady                    +3300
Joe Flacco                     +6600
Raiders QB in Week 1 of 2023 Regular Season              
Jarrett Stidham             +150
Jimmy Garoppolo          +200
Aaron Rodgers              +450
Will Levis                      +1000
Lamar Jackson              +1200
Baker Mayfield             +1400
Bryce Young                  +1400
Anthony Richardson      +1600
CJ Stroud                      +2000
Matt Ryan                    +2200
Tom Brady                    +2800