Bookie Tied to Hockey Player Thomas Vanek Lawyer: 'NHL Should Investigate Itself'
Published on:
Mar/24/2015
The lawyer for a long time Rochester, New York area bookie, Paul Borrelli, tells local media the National Hockey League (NHL) may want to investigate itself in light of one player's ties to his client.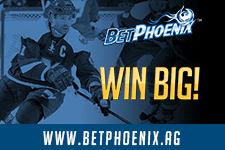 Borrelli will plead guilty April 16 on two criminal counts, according to the Democrat & Chronicle.  He ran his sports betting ring from The Marina Restaurant and Bar in the town of Charlotte, New York. 
Among the bookie's clients, Thomas Vanek, a former Buffalo Sabre who regularly wagered with the gambling operation.  The NHL star also reportedly cooperated with law enforcement to take Borrelli down.
"I'm shocked that the NHL has not commenced an investigation into whether NHL or AHL players gambled on hockey," Borrelli's attorney, Vincent Merante, said Tuesday.
Two other individuals have already pleaded guilty to extorting Vanek.  One, Mark Ruff, is facing a sentence of nine years.  Borrelli has not been charged in connection with the extortion plot.
"The NHL players who are supposed to be role models should be embarrassed," Merante said, adding that the National Hockey League should conduct an investigation similar to that which resulted in Pete Rose being exiled from Major League Baseball.
Vanek, for his part, has insisted he never wagered on NHL games.
- Jagajeet Chiba, Gambling911.com