Booby-Trapped Denver Home Once Belonged to Mobsters
Published on:
Nov/17/2012
Renovations on an 1891 Victorian home in Denver turned up something shocking this week.  The home, once owned by the Smaldone Crime Family, was apparently booby-trapped.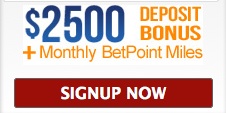 Matt Feeney bought the old home on Osage Street and knew it needed some TLC.  So upon knocking down walls, he made the shocking discovery. 
"So, as we're knocking out the walls, hitting right here, we're smelling matches, as if they're constantly being lit," said Matt Feeney.
Feeney said he discovered a row of matches buried in plaster in the wall.
"I ended up following what I'm calling a fuse from the matches,"  said Feeney. "It went behind the cabinets, and it led to these canvas packets, taped up against the wall.
"I think it was booby-trapped," Feeney told Denver's KMGH. "I think that might have been a way for them to quickly make a distraction at a minimum."
The Smaldone's ran Denver's most lucrative underground gambling business from the 1930s to the 1970s. 
- Jagajeet Chiba, Gambling911.com