Bodog UK announced on Thursday it had been granted the first license to operate remote and non-remote online gambling and enables the company to advertise its product within Great Britain. 
In the wake of the recent shutdown of Full Tilt Poker and British citizens unable to receive payments, heritage minister, John Penrose said late Wednesday during an appearance before MPs: "We are intending to move as fast as we can towards a system which will fix the problem of offshore betting.
"We plan to move to a system which will switch away from the current organisation which has driven many bookmakers offshore."
Regulation would focus on the point of consumption, or the UK bettor, as opposed to the production, Penrose suggested. 
"It means anybody based anywhere in the world who wants to sell gambling services to any consumer based in the UK will, in future, have to have a Gambling Commission licence."
Advertisement:  Unprecedented 1250 euro FREE CASH - Limited Time Only - No USA Customers.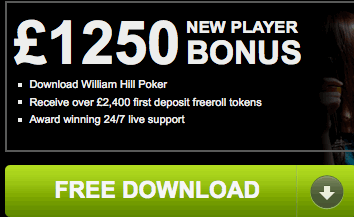 Patrik Selin, CEO of Bodog UK, commented on the granting of a license to his betting firm: "Holding a licence granted by the world's most robust and respected regulatory regime is a huge spring board from which Bodog UK can launch from. The credibility and trust that the UK already enjoys in the online gaming industry is immeasurable. To be able to launch Bodog UK with these licences in place is a huge bonus for us and not only will it benefit our customers but will also allow us to attract the best talent in the industry to work with us."
A further statement from Bodog noted that "The UK has always been at the epicentre of the global gaming community and the decision to enhance that reputation by creating a new and fair licencing structure that levels the playing field for operators whilst at the same time maintaining the UK's consistent high standards in consumer protection is one that is wholeheartedly supported by Bodog UK."
- Aaron Goldstein, Gambling911.com