Bills in Hawaii Would Legalize Fantasy Sports, State Lottery
Published on:
Jan/28/2016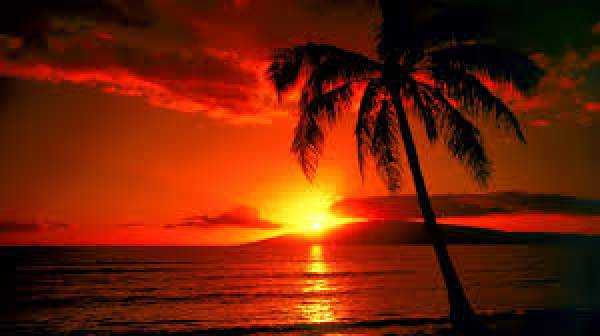 HONOLULU (Associated Press) - Lawmakers in Hawaii want to make an exception to the state's gambling ban by legalizing fantasy sports contests.
Ad: Open an Online Betting Account Today at AceSportsbook.  Receive Next Day Payouts and Hundreds of Dollars in Signup Bonuses Here
Hawaii is one of two states, along with Utah, with no legal gambling. The Aloha State has some of the strictest anti-gambling laws in the country, Hawaii Attorney General Doug Chin said.
That means popular fantasy sports sites like FanDuel and DraftKings are illegal under current state laws, Chin said this week.
But state legislators have introduced a bill in both the House and Senate that would legalize online fantasy sports contests in light of Hawaii's growing appetite for legalizing gambling.
The bill would require fantasy sports contest operators who offer cash prizes to register with the state, pay a $25,000 registration fee and be subject to a yearly independent audit. The sites would be off-limits to minors, and rules would be established against insider gambling.
"We're all realists here; people gamble everywhere," said Democratic Rep. John Mizuno, who co-introduced the bill. "So if we can regulate it properly and benefit from it - get some of the proceeds to help our most needy - then at the end of the day it's a win-win."
This year, lawmakers in both houses have introduced several bills that would legalize some form of gambling, including a measure that would start a state lottery to benefit the homeless.
"The Powerball created a lot of interest, and the timing was impeccable - it happened right before the start of the legislative session," said Mizuno. "Everything collided to have the perfect opportunity to bring this issue up."
For a state that has historically opposed legalized gambling, lawmakers say Hawaii residents are changing their attitudes. Polls from 2012 show a majority of Hawaii voters support a state lottery and off-shore gambling on ships.
Mizuno said state gambling earnings could be used to help fund education or reduce homelessness. He would also want a portion of state proceeds to go toward fighting gambling addiction.
The proposed law to start a lottery could be controversial, he said, but he expects the public to be more accepting of the law to regulate fantasy sports sites.
On fantasy sports sites, a player picks out a fantasy team and earns points on how well the athletes perform, similar to the casual, legal games people play with friends and family. But the websites can offer a much larger payout, and can involve hundreds of players and wagers up to $1,000.
Nationwide, nearly 60 million Americans play fantasy sports. Several states including Pennsylvania and California are working on laws to regulate the industries. Two states - Nevada and New York - have banned the fantasy sport sites, labeling them as illegal gambling.